Sports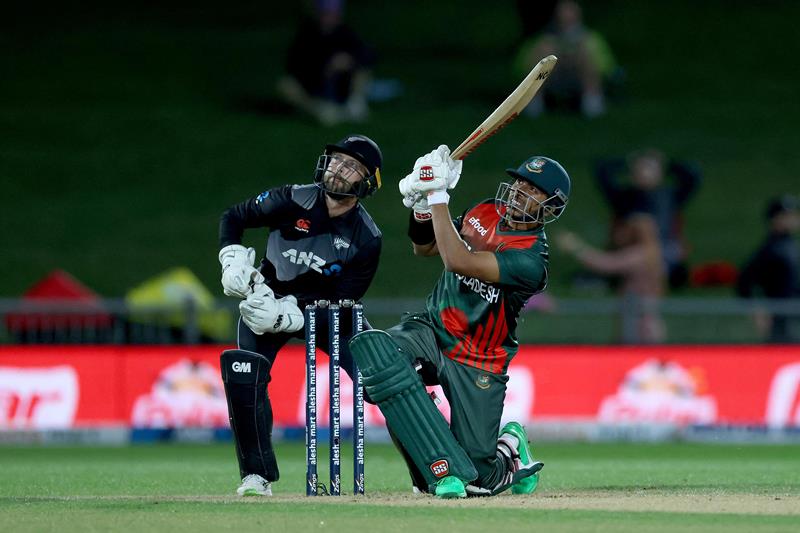 twitter.com/ICC
New Zealand to play five T20I against Bangladesh in 10 days
Dhaka, August 4: Twenty-four hours after the England and Wales Cricket Board (ECB) announced the suspension of the Bangladesh tour in an official statement on Tuesday, the Bangladesh Cricket Board (BCB) has released the final schedule of New Zealand's tour to the Asian country.
The Australian cricket team is currently in Bangladesh to play a five-match T20I series. After that, New Zealand, a neighboring country of Australia, will come to Bangladesh to play an equal number of T20Is.
The fight for the main series will start from September 1. All the matches will be played at the Sher-e-Bangla National Cricket Stadium in Mirpur.
Earlier, a preparation match will be played on August 29 at BKSP in Savar. However, the Kiwis will arrive in Bangladesh on August 24 due to the time constraints and quarantine pertaining to the Covid-19 pandemic. After spending three days in their rooms, the New Zealand team will start practice.
New Zealand's Bangladesh tour schedule:
August 29 - Preparatory Match (BKSP)
September 1 - First T20I (Sher-e-Bangla)
September 3 - Second T20I (Sher-e-Bangla)
September 5 - Third T20I (Sher-e-Bangla)
September 6 - Fourth T20I (Sher-e-Bangla)
September 10 - Fifth T20I (Sher-e-Bangla)