Sports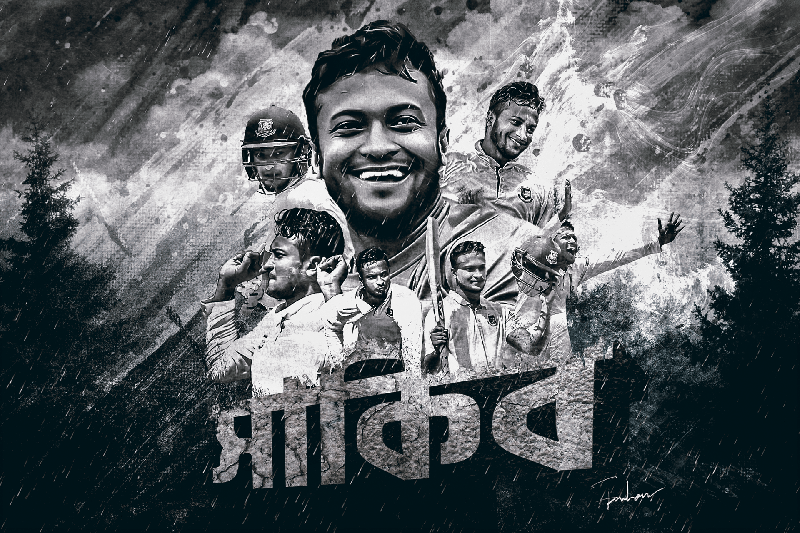 Wallpaper Cave
Not taking any pressure to regain old form, says Shakib Al Hasan on comeback
Dhaka: All-rounder Shakib Al Hasan said that he is looking forward to making a comeback to international cricket, which will be totally different from the others he's made in his career.
Shakib, who is now out of his one-year ban imposed by the International Cricket Council on October 28 last year, is expected to play in the home series against West Indies. He had skipped the final of the Bangabandhu T20 Cup for personal reasons, and that he's back home from the USA, he is now available for the national team ahead of the upcoming home season.
"This comeback is totally different,' Shakib said on Sunday."I was disappointed that I could not go to Sri Lanka. Thank you West Indies for coming here and I am excited about it,' he said.
Earlier, Shakib had an intense training session in BKSP in September as he was preparing for a comeback to international cricket through the tour of Sri Lanka that was eventually postponed.
His reality check came in the just-concluded Bangabandhu T20 Cup as he failed to impress, especially with the bat; he completed nine matches without any standout performances.
Shakib bowled economically, conceding only 204 runs in 34 overs - an economy rate of 6.00 and picking up six wickets - but his contributions with the bat were below-par. He scored 110 runs in nine innings, averaging 12.22 with a strike-rate of 120.87.
"I am happy that I am returning to international cricket and there is no pressure on me," said Shakib. "But it won't be easy for me and I will try to get back my old form,' he said.
'If we cannot do well against the West Indies, it will be disappointing."
West Indies will arrive on January 10 and will quarantine for seven days before playing their first game - a warm-up match against a local selection on January 18.
The first two ODIs of the series will be held in Dhaka respectively on January 20 and 22 while Chattogram will host the final ODI on January 25.
The visitors are scheduled to play a four-day practice game at the MA Aziz Stadium from January 28-31 while the first Test is scheduled from February 3-7 at Chattogram's Zahur Ahmed Chowdhury Stadium.
The series-concluding final Test match will be played at the Sher-e-Bangla National Stadium in Dhaka from February 11-15.