Sports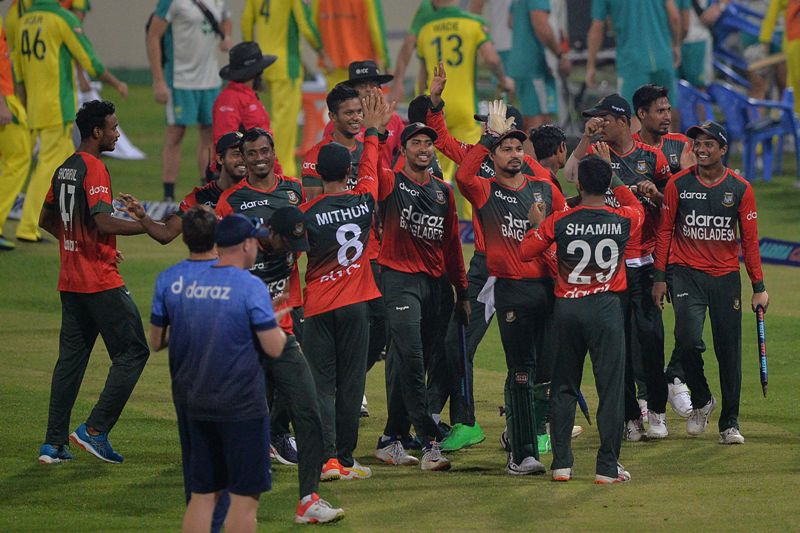 twitter.com/ICC
Pakistan approached BCB after New Zealand snub
Dhaka, September 20: The New Zealand cricket team has postponed their tour at the last minute, leaving the Pakistan Cricket Board in trouble. The first ODI between the two teams was scheduled to be played on Friday. But shortly before the start of the match, the Blackcaps postponed the entire tour citing security threats.
After the New Zealand team left, England also started thinking about their tour of Pakistan. Ramiz Raja, the new chairman of the PCB, has said directly that he does not expect England to visit Pakistan now. As a result, besides the financial loss, Pakistan's preparations for the World Cup are also being hit hard.
To make up for that loss, the PCB planned to host two more home series with Bangladesh and Sri Lanka in the run-up to the World Cup. They received a positive response from the BCB and SLC after the New Zealand team postponed the tour.
But they are not able to play a series against Bangladesh or Sri Lanka as there is very little time before the World Cup, PCB chief executive Wasim Khan said. However, he is still optimistic that the England cricket team will tour Pakistan as per the pre-arranged schedule.
"The Pakistan Cricket Board contacted Bangladesh and Sri Lanka. Both countries had a lot of desire to come here and play. But unfortunately now the time is very short. The Bangladesh players have gone on holiday and Sri Lanka will leave for Oman soon. So there is no way open in front of us," Wasim Khan said.
The PCB chief executive, meanwhile, does not see the possibility of any compensation from New Zealand. "Since it was a bilateral series, the expectation of compensation from New Zealand is very low. We can only ask for assurances at the ICC board meeting that this will not happen again."