Sports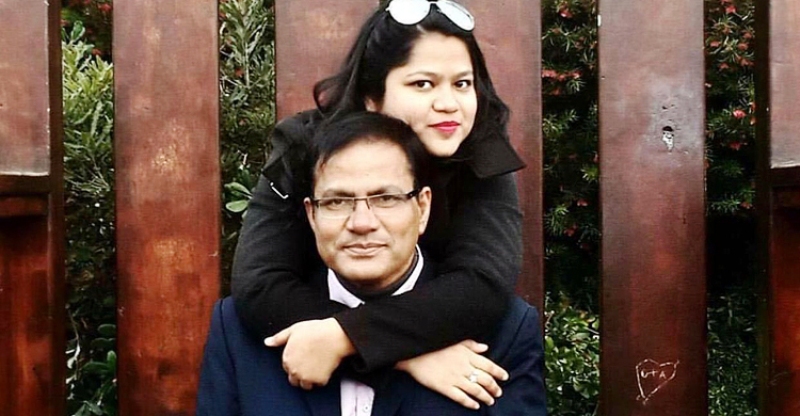 Collected
PM Hasina to gift an apartment, Tk 25 lakh cash to late footballer Badal Roy's family
Dhaka, August 24: Prime Minister Sheikh Hasina will gift an apartment and Tk 25 lakh cash to the family of the later footballer Badal Roy's family. Madhuri Roy, the legendary footballer's wife confirmed the news.
"The Prime Minister's office called us to inform that an apartment has been allotted to us. I do not know much about it. I have heard that money has also been allotted," Madhuri Roy said.
When Badal Roy, the father of a son and a daughter, suffered a stroke in 2017, Prime Minister Sheikh Hasina arranged for him to be taken to Singapore for treatment. The star footballer died on November 22 last year while undergoing treatment. Prime Minister Hasina stood by the legend during his treatment and also by his family after his death.
"We are inbedted to her [Prime Minister Hasina]. Whatever she has done for Badal then and is doing now, proves that she's constantly with us. Her gift is a matter of huge respect for us," Madhuri Roy added.
Roy also thanked those who have helped the family get the Prime Minister's help. "I did not know that an appeal was made for help. One day I received a call from the Prime Minister's office that an appeal has been made, however, my NID was missing. They asked me to send it to them. I did. A few days later another call came to inform me about the allottment. I want to thank all those who made the appeal."
Harunur Rashid, the youth and sports secretary of the Bangladesh Awami League, Abdul Gaffar, a former footballer, and Asaduzzaman Badsha, vice-president of the Abahani support group, were among the initiators who helped Roy's family get the allocation.
Apart from Badal Roy, Prime Minister Sheikh Hasina will also providing financial assistance to some other footballers and organizers. Of this, Subhas Saha of Swadhin Bangla football team was given Tk 30 lakh (Tk 25 lakh as a member of Swadhin Bangla football team and Tk 5 lakh for medical treatment), former national team captain Shahid Uddin Selim to get Tk 10 lakh for treatment, former footballer Azmat to get Tk 10 lakh and organizer Sabbir Hossain to receive Tk 5 lakh.