Sports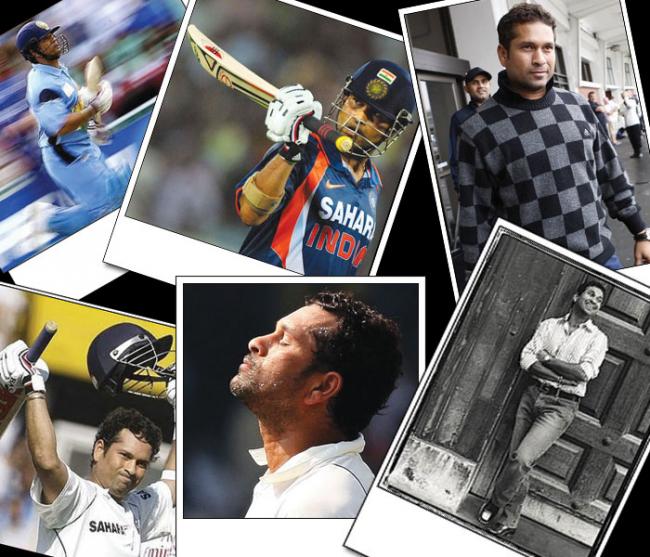 Sachin annouced his retirement for ODI\'s
Sachin Tendulkar will not pad up against Pakistan next Sunday. After 23 years of playing one-day internationals, the batting great has announced retirement from the 50-over format of the game.
Sachin\'s announcement came on a day that the Indian team for the two T20s and three ODIs with Pakistan, to be played starting next week, is being decided. Sachin has already stopped playing T20s.
Who is Sachin Tendulkar?

The Board of control for cricket in India (BCCI) released Sachin\'s statement on Sunday morning. It read, "I have decided to retire from the One Day format of the game. I feel blessed to have fulfilled the dream of being part of a World Cup wining Indian team. The preparatory process to defend the World Cup in 2015 should begin early and in right earnest. I would like to wish the team all the very best for the future. I am eternally grateful to all my well wishers for their unconditional support and love over the years."

Tendulkar\'s retirement plans have been intensely debated in recent times through a long patch of poor form. The most prolific run getter in the world ever is 39 years of age. He holds every batting record in the book.
Profile
Since last World Cup, Sachin score only 315 runs in 10 ODIs. But in a glorious career, Sachin has scored 18,426 runs in 463 one dayers. His highest score in ODIs is 200 runs that came in 2010 against South Africa in Gwalior. Sachin has scored 49 centuries and 96 fifties in this format.

He made his debut on December 18, 1989, as a 16-year-old against Pakistan. He played his last ODI on March 18, 2012, also against Pakistan in the Asia Cup.