Sports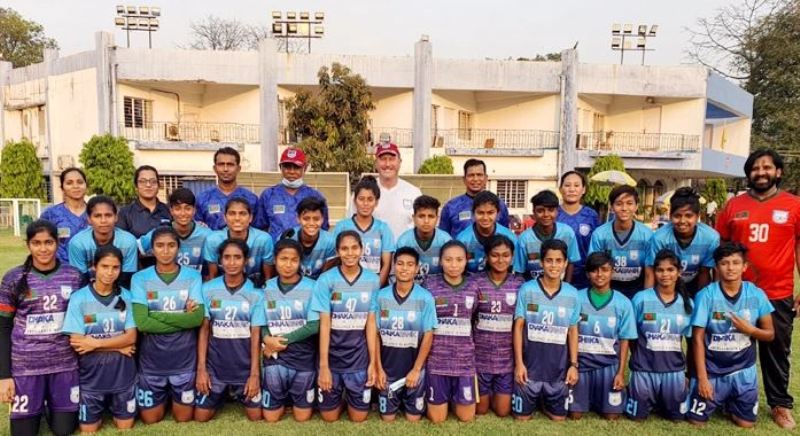 Photo: Collected
SAFF U-18 Women's Championship: Bangladesh win match, India clinch title
Jamshedpur, India, March 26: Bangladesh Under-18 girls could not retain the SAFF U-18 women's football title even after beating India in the last match of the tournament.
Bangladesh beat India 1-0 in the championship's decider match in India's Jamshedpur on Friday. Even after losing, India U-18 girls became the champion in this tournament for the first time. Losing the trophy, Bangladesh has become the runners-up.
Bangladesh needed to win by at least 2 goals to become champions. Fighting equally against the powerful Indian team, they wasted the opportunity to win by big margin. As a result, Bangladesh girls could not increase the winning margin by more than 1-0. Aklima's goal in the 74th minute of the match gave Bangladesh victory against India.
Bangladesh and India won three of the four matches. Both teams lost one match. Both teams had nine points. Head to head, both teams have won one match each, by 1-0. That is why India is the champion in goal average. India's goal average is +11 and Bangladesh's is +3.
Nepal, the other team in the tournament, left empty-handed. The Himalayan nation lost all four matches. Bangladesh and India have met twice and both teams have won one match and lost one.
In 2018, Bangladesh became the champion in Bhutan by defeating Nepal in the final. Bangladesh also became the champion in the under-19 championship held last December, by beating India 1-0 in the final in Dhaka.