Sports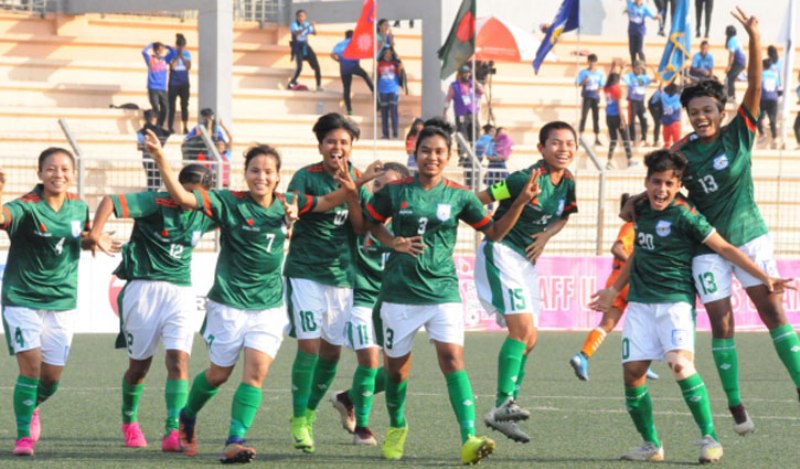 Collected
SAFF U-19 Women's Championship: Bangladesh beat India by 1-0
Own representative, Dhaka, 18 December: Bangladesh beat India in the SAFF U-19 Women's Championship by 1-0 at the Birshreshtha Shaheed Sepahi Mohammad Mostafa Kamal Stadium in Kamalapur on Friday. Shamsunnahar Sr. scored the winning goal from the penalty spot in the eighth minute of the match.
In the sixth minute of the match, Tahura Khatun was fouled when she entered the Indian box with the ball. As a result, the referee blew the whistle for the penalty.
Shamsunnahar did not miss an easy chance to score. As a result of this victory, Maria Manda's team has now risen to the top of the points table. Bangladesh collected 7 points after three matches in the five-team tournament.
Besides rising to the top of the points table, the dream of playing in the final is even brighter for the girls of Bangladesh. Bangladesh will play their last match in the first round against Sri Lanka tomorrow on Sunday (December 19).