Sports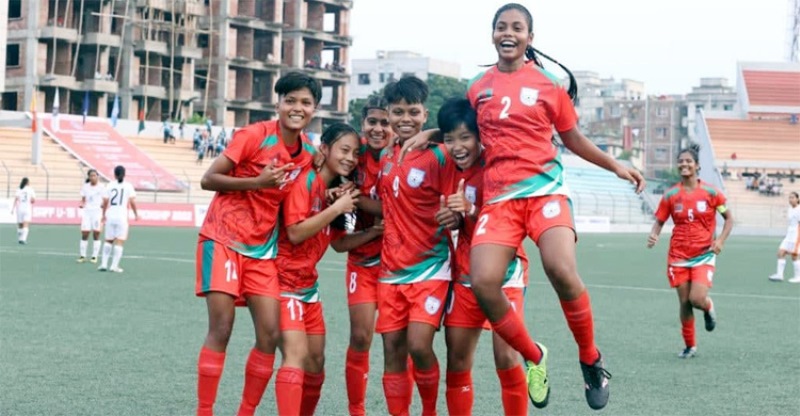 Photo: Collected
SAFF U15 Women's Championship: Bangladesh beat Bhutan 8-0
Own Correspondent, Dhaka, Nov 2: Bangladesh women's football team beat Bhutan 8-0 in their first match in the SAFF Women's U15 Championship at Kamalapur Bir Sherestha Shaheed Shipahi Mostafa Kamal Stadium on Tuesday.
Umehla Marma scored the first goal against Bhutan in 8th minute of the game. The scoreline went 2-0 in 22nd minute as Thuinuye Marma scored the second.
Bangladesh scored another goal in the first half (28") of the match.
In the second half, the girls of Bangladesh scored four more goals (50",69",73" and 75"). Bangladesh's Suravi Akand Preeti scored her third and the team's eighth goal in the added time.
Bangladesh XI: Sangeeta Rani Das, Ruma Akter (captain), Kanam Akhtar, Zainab Bibi Rita, Arpita Biswas, Munni Akter, Aishee Khatun, Nusrat Jahan Mitu, Thuinuye Marma, Trishna Rani, Umehla Marma.