Sports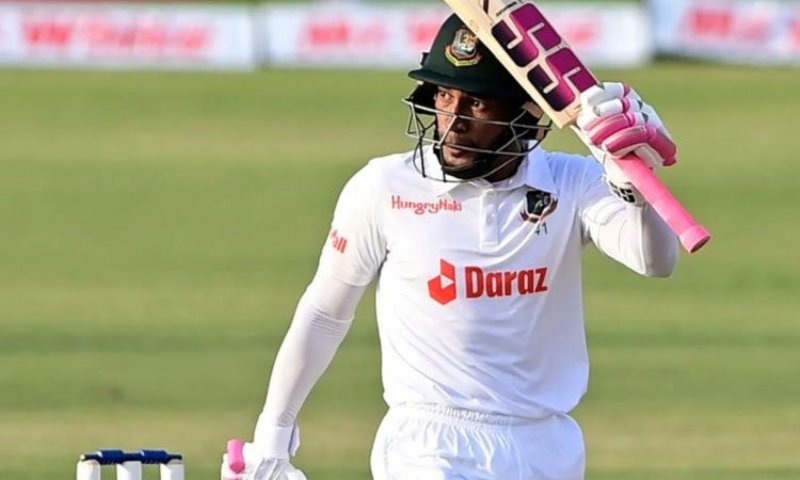 Collected
Second Test against Sri Lanka: Bangladesh reach 365 after Mushfiqur's heroic knock
Dhaka, May 25: Mushfiqur Rahim did not get the title of 'Mr. Dependable' by chance. He has made it a habit to fight alone during the batting disaster of the team. After losing 5 wickets for just 24 runs on the first day of the Dhaka Test, he scored big with the help of a historic partnership with Liton Das.
On the morning of the second day, when the Sri Lankan fast bowlers steamed in and previous day's centurion Liton Das also returned to the dressing room, Mushfiqur continued to fight from one end. Thanks to his heroism, Bangladesh managed to score 365 runs in the first innings. Mushfiqur, who started the day with 115 runs, remained unbeaten on 175 at the end of the innings.
Mushfiqur and Liton, two undefeated batsmen of Bangladesh, entered the field on the second day of Dhaka Test with 277 runs for 5 wickets on board. Liton (141) added six more runs to his overnight score.
Returning to the Test team almost three years, Mosaddek Hossain Saikat gave up his wicket without troubling the scorers.
After that Mushfiqur fought with lower order batsmen. Although Taizul gave good company, he also went back before lunch with 15 off 36 balls.
In the last wicket, Mushfiqur took the team's total to over three hundred and fifty with a partnership of 16 runs off 56 balls with Ebadat.