Sports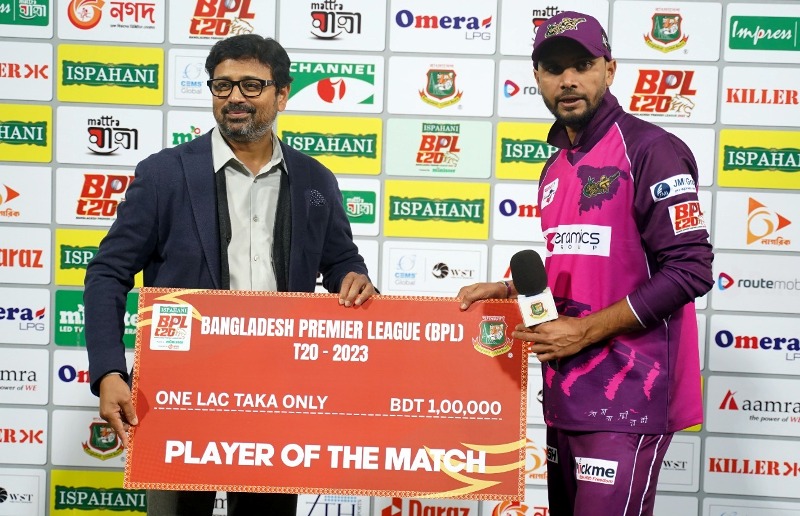 Twitter
Selectors agree to send off Mashrafe with honor if BCB wants
Dhaka, January 24: Everyone knows what he can do as a captain, how much captain material Mashrafe bin Mortaza is. The middling Sylhet strikers have turned into an indomitable team under the leadership of Mashrafe. However, not only as a captain, but also as a bowler, Mashrafe has not finished yet, as the 'Narail Express' has pointed out. Returning to competitive cricket after eight months, Mashrafe is getting success with the ball in every match. He has picked up nine wickets to his name in six matches.
Mashrafe quit T20 six years ago (April 2017). After leaving the captaincy of the national ODI team, he was neglected. He was not included in the national team due to various tricks. Mashrafe did not even get the opportunity to officially withdraw from international cricket.
Mashrafe has not yet announced his retirement out of spite. But fans and supporters strongly desire that Mashrafe be given a platform to at least announce his retirement.
Although the announcement has not come from the board so far, there is a new word in the voice of one of the selectors, Abdur Razzak, on Monday. Speaking to reporters in Sher Bengal in the afternoon, selector Razzak said that if the board agrees, several other cricketers, including Mashrafe, will be given the chance to officially retire from the national team.
Razzak said, "It is the board's decision. These are special decisions. If the board takes this decision, we have no objection. We want the players to leave the field. It will be good to see, people will be happy. It is completely the board's decision."
Razzak also said, "We will respect the board's decision. Not only for Mashrafe, but for everyone. It is good for everyone who has played in international cricket for a long time. The player will also have a memory. Leaving the field is not bad."