Sports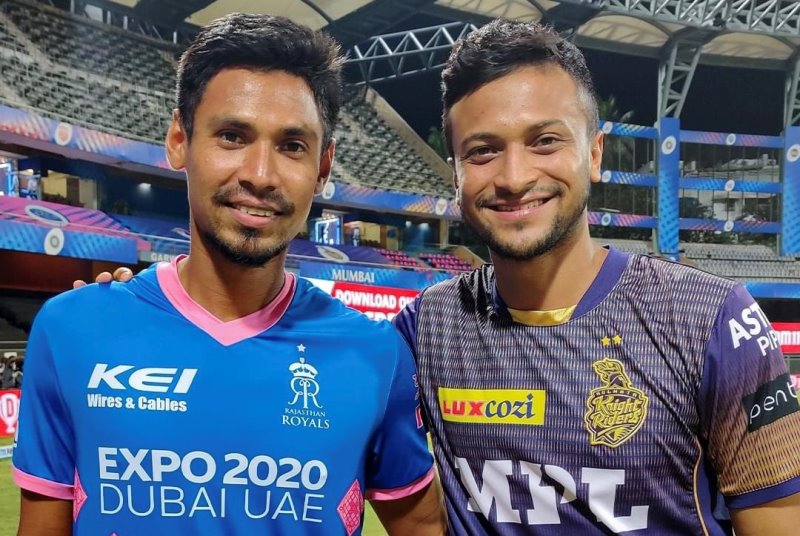 twitter.com/Mustafiz90
Shakib Al Hasan, Mustafizur Rahman return back to country after IPL halt
Dhaka, May 7: After the closure of the IPL due to the coronavirus, a complication was created with the return of Shakib Al Hasan and Mustafizur Rahman to Bangladesh. However, the duo finally reached Dhaka on a chartered flight on Thursday after overcoming that complication.
The two arrived in Dhaka from India on a special flight at 4 pm on Thursday. After reaching Dhaka, Shakib and Mustafizur are staying in mandatory quarantine for 14 days.
The Bangladesh government has already made it a rule that anyone from India and South Africa must observe a mandatory 14-day quarantine. This rule has been implemented from May 1. As such, Shakib Al Hasan and Mostafizur Rahman had to leave the airport for the quarantine center.
Although Shakib was alone, Mustafizur was travelling with his wife, so, all three have been sent to quarantine.
According to BCB sources, the Bangladesh Cricket Board (BCB) has made arrangements to quarantine two cricketers in a luxurious hotel.
Shakib Al Hasan is being kept at the luxurious Hotel Four Points by Sheraton in Gulshan, while Mustafizur Rahman and his wife will quarantine at Sonargaon Hotel.
The two cricketers have been sent directly to the two hotels from the airport.
The BCB tried to find out whether the quarantine rules of Shakib-Mustafizur could be relaxed, as on 23rd May, Bangladesh will play its first ODI against Sri Lanka.
If they quarantine for 14 days, these two will not get a chance to prepare at all. In that case, playing the first match can create complications.