Sports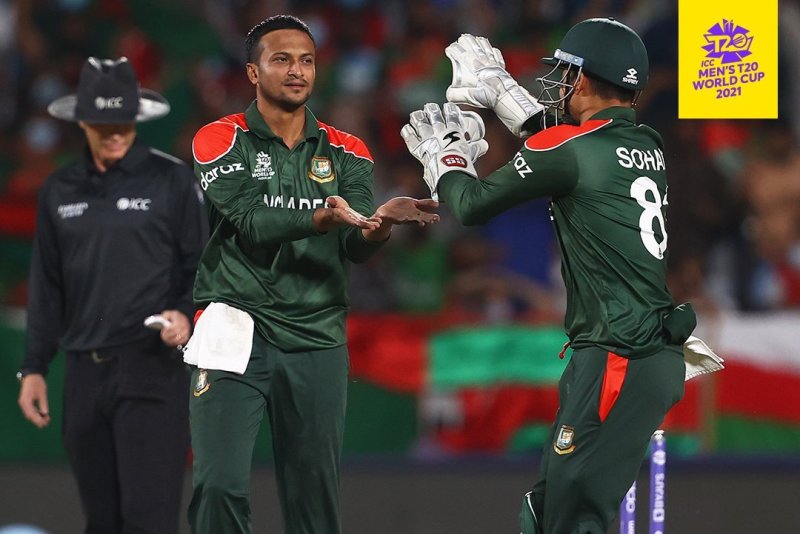 twitter.com/ICC
Shakib Al Hasan ruled out of T20 World Cup with hamstring injury
Dhaka, November 1: Shakib Al Hasan has a hamstring injury and is under observation for 48 hours. The last word is not going to be said right now. However, rumors have already spread that the world's best all-rounder is no longer playing the remaining two matches against South Africa and Australia in the current T20 World Cup.
The news was obtained from a source in the national team. It is learned that Shakib will not be able to play the remaining two matches in the current situation. However, no official announcement has been made by the team management so far.
Shakib suffered a hamstring strain during the match against West Indies on Friday. He batted and bowled with injuries. At the end of the match, the team management decided to keep Shakib under observation for two days or 48 hours. Shakib did not see the expected improvement. So it goes without saying that he is unlikely to play in the remaining two matches of the World Cup.
Now if Shakib can't play and has to replace him, the ICC has to be informed. In that case, whoever will be taken as an alternative to Shakib, must also be in the bio-bubble.
There is no possibility of flying anyone out of the country. Bangladesh also took a cricketer to the reserve. Rubel Hossain has joined the 15-man squad in that reserve after Mohammad Saifuddin's dismissal. So now even if Shakib is dropped, there is no chance for an additional player to be included in the squad. In that case, Shakib may be left with the team.
Bangladesh will face South Africa in Abu Dhabi on November 2 and Australia in Dubai on November 4. The Tigers have already lost their dream of a semi-final after losing three matches in a row.