Sports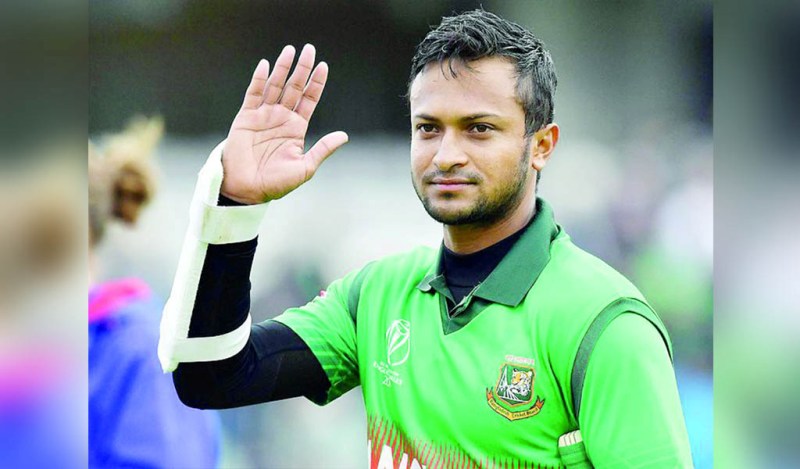 File Picture
Shakib al-Hasan's ban period ends
Dhaka, October 29: Bangladeshi cricketer Shakib al-Hasan's ban period has ended. The former captain of the men's national cricket team was banned from playing any form of cricket by the International Cricket Council, the apex body.
However, Shakib's punishment was suspended for one year for properly cooperating with the ICC's anti-corruption unit in their investigation, and he had to spend the remaining one year off the field, which ended on October 29, 2020.
In other words, Shakib Al Hasan, the world's best all-rounder and a member of the Bangladesh cricket team, is now free to play all kinds of cricket after serving one year.
Shakib could not play a total of 14 matches in international cricket at the time of the ban. Where there were 4 Tests, 3 ODIs and 7 T20 matches. The number of missed matches would have been at least thirty. However, many series have been canceled and postponed due to coronavirus. As a result, he did not have to miss more than 14 matches.
And from now on, Shakib will be able to play in all the matches of Bangladesh team. He can play not only international but also any domestic cricket. Which may start with the BCB's planned five-team T20 tournament starting on the 15th of next month.
Board President Nazmul Hasan Papon said, Shakib will play in this tournament. However, the list of squad or players draft has not come yet. Shakib is still staying in the United States with his family. There is no official information about when he will return to the country.
However, if he is thinking of playing in the T20 tournament, he may have to return to the country by the 1st of the new month, keeping in mind the mandatory 14-day quarantine. Because if it is too late, it will take more time for him to return to the field after quarantine.