Sports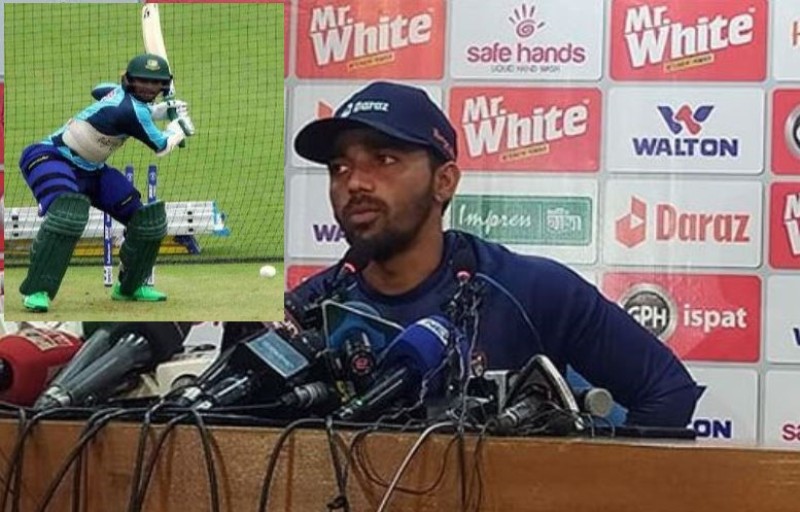 Collected
Shakib Al Hasan to play first Test match against Sri Lanka
Dhaka, May 14: Shakib will play in the first Test against Sri Lanka in Chittagong starting on Sunday. This was stated by captain Muminul Haque at a pre-match press conference at Zahur Ahmed Chowdhury Stadium in Chittagong on Saturday.
Shakib Al Hasan has been ruled out of the first Test against Sri Lanka due to coronavirus infection. But Shakib was released from duty two days before the start of the Test and arrived in Chittagong on Friday afternoon, with the aim of playing in the first Test.
But the problem is, says head coach Russell Domingo. He said, I don't want 50 or 60 percent fit Shakib. Must be perfectly fit to play the match.
Shakib had been practicing hard since morning at the Zahur Ahmed Chowdhury Stadium in Chittagong on Saturday. He was desperate to play in the Tests starting on May 15. After that, Muminul Haque came to the press conference and first faced the question of Shakib's game or not.
"It saw him at the practice. He practiced well. He will play, InshaAllah," the skipper said.
Muminul thinks that the whole thing depends on the mentality whether Shakib plays or not. "I think it's all up to him," he said.
Shakib would have played Tests in South Africa if there were no family problems. Muminul said, "He would have played in South Africa. He could not play due to family problems. He is supposed to play here, inshaAllah he will play. We may have to keep our options open, but we also have the opportunity to see another player. The players have time to match themselves."