Sports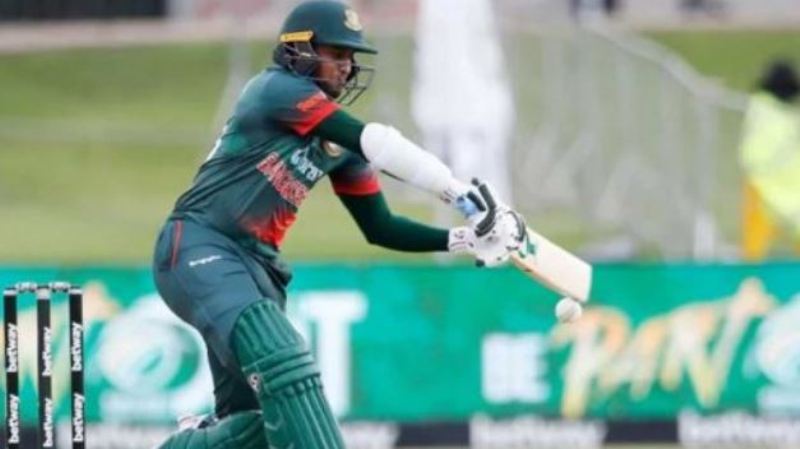 File photo
Shakib is not returning home, will play 3rd ODI
Own Correspondent, Dhaka, March 22: Bangladesh Cricket Board (BCB) Cricket Operations Committee Chairman Jalal Yunus was quoted as saying that Shakib Al-Hasan was returning to the country considering the health conditions of his family members. But the management of Bangladesh team from South Africa has given different news.
Bangladesh team leader, BCB team director Khaled Mahmud Sujan, said Shakib is not returning to the country. The decision has been changed. He will be with the team and will also play the third ODI.
Khaled Mahmood, who is presently in South Africa, said Shakib's family members are recovering. That is why Shakib has changed his decision.
Sujan said, "Jalal Bhai was right. It had been decided that Shakib would return to his country. That's what he told the media. However, Shakib later found out that the condition of his family members who were admitted in the hospital was stable. That is why the decision has been changed."
In a video message posted from the team hotel in South Africa, team leader Khaled Mahmoud Sujan said, "None of us have any hand here. It is a matter of a great urgency, the matter of family is always an important issue. Important for him too. However, he wants to play totally. From the very beginning he was very interested in this subject. Very serious. In the first match, he was the man of the match. He wants to play and wants to win the series. He knows how difficult it is for us to develop this condition without him. But now the thing is, Shakib is sacrificing for this series. This is very good news for us. Inshallah Shakib will play the third ODI and hopefully we can win the series. Then maybe he will decide when to go or not."
At the same time, Sujan said that the team management was going to book a ticket to Dhaka for him, but Shakib himself changed his mind that he will not go.