Sports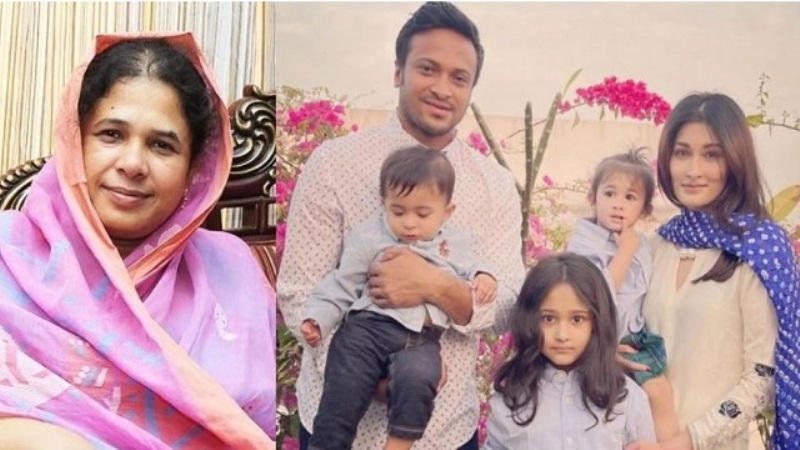 File photo
Shakib likely to return home as his mother, mother-in-law, 3 children hospitalized
Own Correspondent, Dhaka, March 21: Bangladesh all-rounder Shakib Al Hasan is likely to cut short his South Africa tour and return home as his mother, mother-in-law and three children have fallen ill and all of them have been hospitalized.
According to Shakib's family sources, except his wife Umme Ahmed Shishir, almost all of his family members, including his mother, three children and mother-in-law, fell sick and have been admitted to the hospital. Shakib's mother is undergoing treatments at Evercare Hospital after suffering a cardiac arrest.
Shakib's mother Shirin Akhter was unconscious for the previous two days. She was admitted to Evercare Hospital the night before. Besides, Shakib's only son Aizah and younger daughter Irram are also not in good health. They are thought to have pneumonia. They are both in Evercare Hospital. Shakib's eldest daughter Alaina also has a cold. She was also shifted to the same hospital.
Besides, Shakib's mother-in-law is a cancer patient. She is being treated at the Combined Military Hospital. Now only Shakib's wife Shishir is doing well in the family. She is taking care of everyone. It is still not confirmed whether Shakib would return home to stay with his family or not. However, it is expected that a decision will be taken today (Monday).