Sports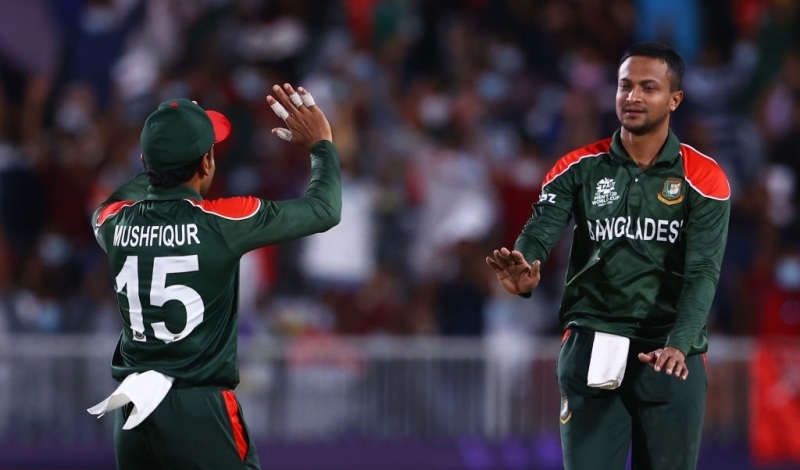 twitter.com/WisdenIndia
Shakib overtakes Malinga to become highest T20I wicket-taker
Dhaka, October 18: Shakib Al Hasan has jumped over legendary Sri Lankan cricketer Lasith Malinga's tally of 107 international wickets in T20 cricket to become the leading wicket-taker, during Bangladesh fixture against Scotland in the ongoing ICC T20 World Cup.
Starting the match with 106 wickets, the Bangladeshi legend picked up two to become the man with the highest number of wickets in T20 cricket.
However, Bangladesh suffered a shock defeat at the hands of Scots, who won the match by six runs.
Apart from Shakib and Malinga, no other bowler has breached the 100-wicket mark in the T20I format. Afghanistan's Rashid Khan is the closet to it with 95 scalps from 51 innings. He is expected to break into the elite club during this world cup.
Shakib, an ace allrounder, has 12,000 international runs along with 600 international wickets across three formats- Test, One Day International and T20I.
No other player has achieved that feat till date.
India's Kapil Dev- who played just the two formats, Test and ODI, has a tally of 9,031 international runs and 687 wickets.