Sports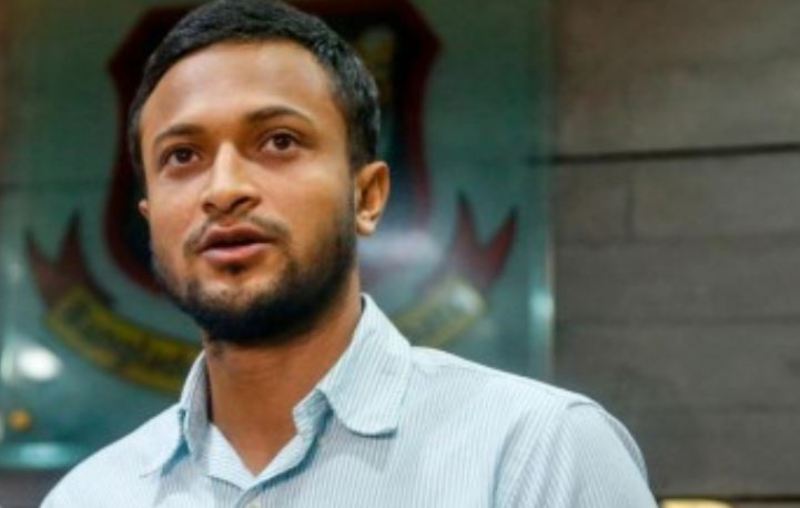 File photo
Shakib tests positive for Covid-19, not playing first Test against Sri Lanka
Own Correspondent, Dhaka, May 11: Bangladesh star all-rounder Shakib Al Hasan will not be playing the first Test match against Sri Lanka as he has tested positive for coronavirus after returning home from the United States.
Bangladesh Cricket Board doctor Manzoor Hossain said, "Shakib Al Hasan arrived in the country on Monday. After returning to Bangladesh, he tested positive for Covid-19. Currently he is under home isolation. The board will give details in this regard."
Shakib Al Hasan last played a Test against Pakistan in December in 2021. After that he was on leave due to family reasons and did not play the four Tests of the tour of New Zealand and South Africa. It was hoped that this time Shakib would return to the Tests with a two-match series against Sri Lanka in Bangladesh. But his return to the Tests has been further delayed after he tested positive of Covid-19. Now the Bangladesh team will have to wait for him for the second match.
After the Dhaka Premier League match, Shakib had gone to the United States on leave before the Sri Lanka series. From there he returned to the country on Monday to play in the Test matches against Sri Lanka. After returning to the country, he tested positive for corona.