Sports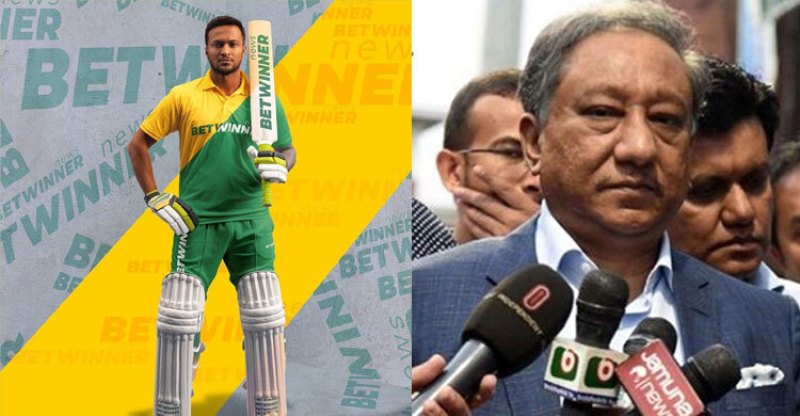 Collected
Shakib to face ban if he does not cancel betting company contract
Dhaka, August 12: Shakib Al Hasan has signed an agreement as a brand ambassador of an international gambling organization (betting company). He even took pictures with the decoration of the betting company called Betwinner. Shakib's contract with the betting company has created an uproar in the international cricket community including Bangladesh. The Bangladesh Cricket Board had also warned about this before. However, BCB did not directly announce any decision earlier.
Finally, BCB President Nazmul Hasan Papon has directly informed that Shakib will not be included in the team if he does not cancel the contract with the betting company. BCB president even threatened to ban him.
BCB president Nazmul Hasan Papon spoke about Shakib Al Hasan, Asia Cup team and captaincy in an impromptu press conference at his office in Dhanmondi on Thursday.
Rumors have been heard for quite some time that Shakib Al Hasan may be given the T20 captaincy. That matter first came up to Nazmul Hasan Papon. After hearing the question, the BCB president said somewhat angrily that Bangladesh Cricket will not have any relationship with anyone associated with betting. He said, "Bangladesh Cricket Board will not have any relationship. Anyone who has a relationship with betting will not have a relationship with Bangladesh Cricket."
If Shakib Al Hasan does not break the contract with the betting company and because of this, if Bangladesh team does not get him, then the Asia Cup team will also have to make changes in the plan.
The BCB president said, "Before the Asia Cup, we now have to rethink the whole plan of the team setup. Apart from this, I am not thinking about anything else."
Papon said, "Remember one thing, no one is irresponsible. Yes, it's true- I can say that a player like Shakib's calibre is not available in our country right now. This I admit; But we lost with Shakib and won many matches without Shakib. But there are some basic things that cannot be deviated from. At least I think it is not possible for us."