Sports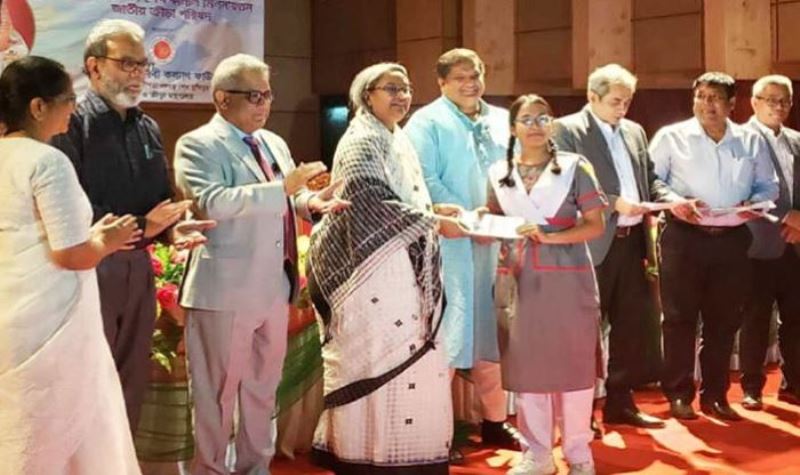 Photo: Collected
Sports given more importance in new curriculum: Education Minister
Dhaka, Nov 8: Education Minister Dr. Dipu Moni said that sports have been given a lot of importance in the new curriculum.
She said that sports develop students physically and mentally. That is why the government is giving importance to sports at all levels of education. Official tournaments are being organized from primary to university. Sports have been given more importance in the new curriculum.
The education minister said this while addressing the chief guest at the 'Bangabandhu Sports Scholarship' awarding ceremony at the Krira Parishad auditorium in the capital on Tuesday afternoon.
She said that it has been decided to give Bangabandhu Sports Scholarship for the first time to encourage students who have achieved achievements in the field of sports. Scholarships are given at the rate of Tk 1,000 per month to class V to 10 students and Tk 2,000 per month to students from class 11 to graduation.
Dr. Dipu Moni said, "Sportspersons play for the country. They are engaged in this sport for a very short period of their lives. Often times, when they retire from the game or when they fall ill, they have a very bad time. The government has taken initiative to stand by them. Allowances have also been arranged for them."
State Minister for Youth and Sports and chairman of Bangabandhu Krirasevi Kalyan Foundation Zahid Ahsan Russell presided over the event. Youth and Sports Secretary Dr. Mohiuddin Ahmed and Dhaka University Vice-Chancellor Professor Dr. ASM Maqsud Kamal were present there as special guests.