Sports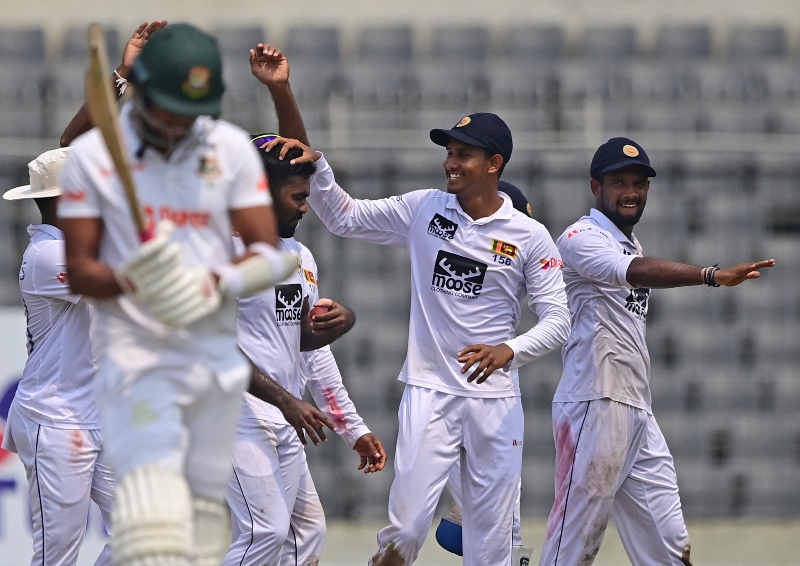 twitter.com/ICC
Sri Lanka defeat Bangladesh by 10 wickets, win series 1-0
Dhaka, May 27: Fear of defeat arose on the fourth day of the Dhaka Test, all that was left was formality. However, Shakib Al Hasan, an experienced cricketer of the team, said that their team does not have the mentality of giving up before losing.
Fearing an innings rate, the hosts gave the message to bat on the fifth and last day today (Friday) and avoid the innings rate in the first session and turn around with the opposite lead.
Bangladesh were bowled out for 365 in the first innings. Later, the Lankans scored 506 runs in their first innings. The visitors got a lead of 141 runs. However, after batting again in the second innings, the Bangladesh team started again in the same manner as in the first innings. The sixth wicket tried to stop the inevitable, but that attempt did not see the light of day.
Bangladesh's innings stopped at 169 runs.
Sri Lanka had won the toss and elected to bat.
The Lankans won the two-match Test championship series 1-0 with more than a season to spare. The first match of the series ended in a draw in Chittagong.
This is the 14th loss of the Bangladesh team in 23 matches in Mirpur, known as the 'home of cricket'. This is the 45th defeat in 69 Tests at home. The statistics against Sri Lanka on home soil are not at all pleasing. There is no victory in 10 matches, with seven defeats.