Sports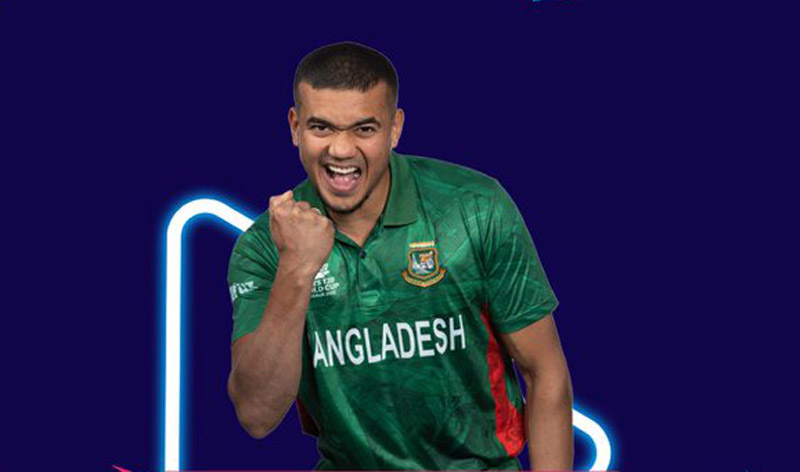 Bangladesh Cricket Board Twitter page
T20 WC: Bangladesh beat Zimbabwe in thriller
Dhaka, 30th October 2022 : The Bangladesh-Zimbabwe match created such nerve-wracking tension in the last over that it was surprising.
At the end comes the final drama. Zimbabwe needed 5 runs off the last ball to win. Bowler Mossadeke. Batter mujarabani. Batter leaves the crease and runs the bat. But missed the ball. Wicketkeeper Nurul Hasan Sohan stamped. Bangladesh team rejoiced in victory.
After the cheers, the cricketers of the winning and losing teams shake hands with each other. The Zimbabwean cricketers also left the field with the Bangladesh team. But like the short story 'It's not over yet' - the end of the Bangladesh-Zimbabwe match was still to come. The field umpires ask the third umpire to see whether Muzarabani is out. There lies the obstacle. It can be seen in the reply, Nurul Hasan Sohan took the ball with his gloves before the ball came to the stamp.
According to the rules, the batter remained not out, and the legal ball became a 'no' ball. Players crossed the boundary line, staff with rollers to maintain the wicket entered the field. At this time, 'Not Out' and 'No Ball' flashed on the screen.
So, the Bangladesh team fielders along with the two Zimbabwean batsmen had to come out again to play the last ball. At the same time, one run was added to Zimbabwe's innings. Zimbabwe got the same free-hit. But to the relief of the Bangladeshi fans, Mossadeq was able to prevent Mujarabani from taking any runs in the last ball. Bangladesh won by 3 runs instead of 4 runs. The most important thing, in any case - Bangladesh team cheered twice in this match.
Earlier, Bangladesh won the toss and went into bat at The Gabba in Brisbane, losing 7 wickets and collecting 150 runs. Nazmul Hossain Shanto scored maximum 71 runs. Afif Hossain scored 29 runs and Shakib Al Hasan scored 23 runs.