Sports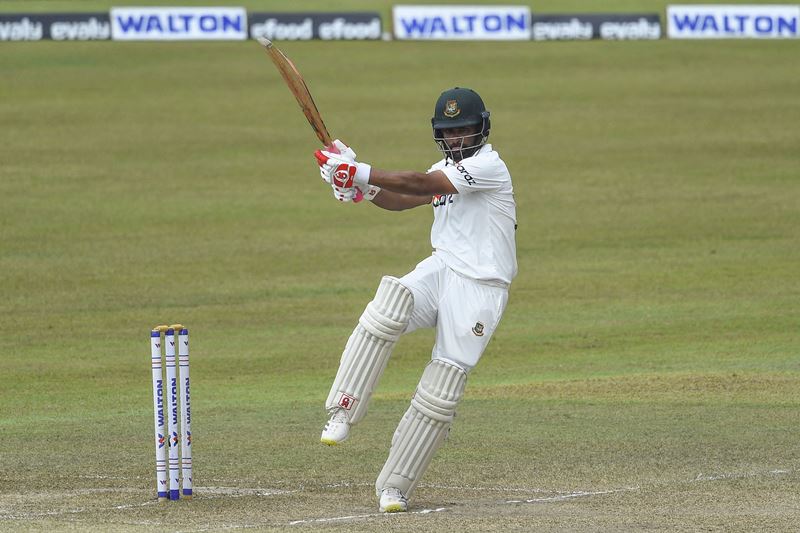 twitter.com/ICC
Tamil Iqbal breaks 131-year-old record
Dhaka, April 26: Bangladesh have faced Sri Lanka in a two-match Test series. Tiger opener Tamim Iqbal shone with the bat at the International Cricket Stadium in Pallekele, Kandy.
After the first innings against the Lankans, Tamim batted in the second innings and picked up a half-century. He broke a record which was set 131 years ago.
Tamim, who was dismissed for 90 off 101 balls in the previous innings, also batted aggressively in the second innings.
The left-arm batsman picked up a personal half-century off just 56 balls. When Tamim completed his fifty, Bangladesh's team score was 52 runs. This is the record for the shortest run (2 runs) when the team has crossed a half-century and the batsman has scored a half-century.
In 1890, the Australian batsman John James Lyons set the record by scoring his fifty during the team's 55 runs against England.
However, Chris Gayle, the batting giant of the West Indies, touched the record of the Lyons in 2014. Gayle touched the record with a fifty off 55 balls against New Zealand.
On Sunday, Tamim Iqbal topped the record. He tasted a half-century off 56 balls with aggressive batting from the start. When Tamim completes fifty, the team score is 52.