Sports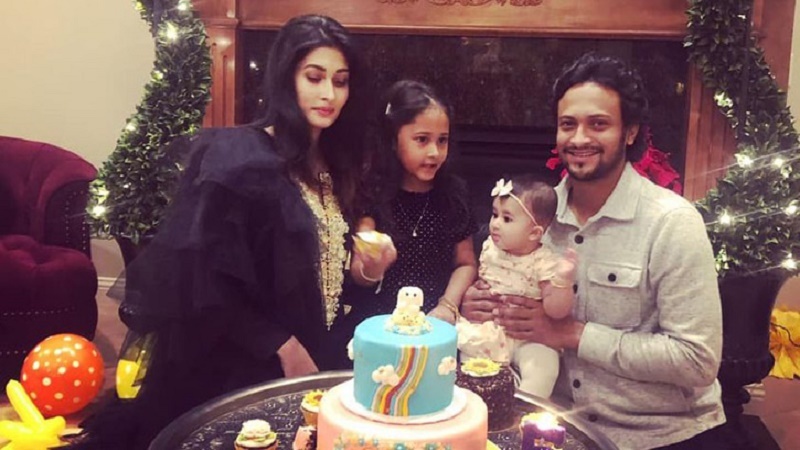 Collected
Teammates wish Shakib Al Hasan on his birthday
Dhaka, March 25: Ace all-rounder Shakib Al Hasan turned 35 on Thursday. This left-arm all-rounder is one of the best cricketers in the history of Bangladesh cricket. Shakib was born on this day in 1987 in Magura district. He is regarded as one of the best cricketers in the world. His national teammates greeted Shakib on his birthday through social media.
Mushfiqur Rahim flooded Shakib with good wishes. Soumya Sarkar, Mehedi Hasan Miraj, Liton Das, Abu Zayed Rahi and Nasum Ahmed also greeted the senior cricketer.
"It's really a privilege to have a teammate like you," Liton wrote on his Facebook page. "We hope that Bangladesh will achieve much more in the future with your performance. I want to learn a lot from you."
Wishing Shakib a happy birthday, Miraj wrote, "There is always a great man behind the success of a big team, I hope you will inspire, inspire our team and keep your legacy to all our cricketers for another hundred years. Happy birthday to cricket legend Shakib Al Hasan."
Popular cricket website ESPN Cricinfo wished Shakib a happy birthday. Today is the birthday of a man who has over 10,000 runs and over 500 wickets, they wrote. Only 3 cricketers have such an example in world cricket. Shakib is the highest wicket-taker in the International Twenty20. He is also the owner of the highest wicket and the third highest run in three formats for Bangladesh.
Shakib is the great hero of many victories of Bangladesh. He has taken Bangladesh cricket to a unique height. He has set many records that no other cricketer in Bangladesh has been able to set before. In international cricket, he has proved his mettle with both the bat and the ball. Not only in international cricket, but also in franchise leagues, Shakib has maintained his dominance.