Sports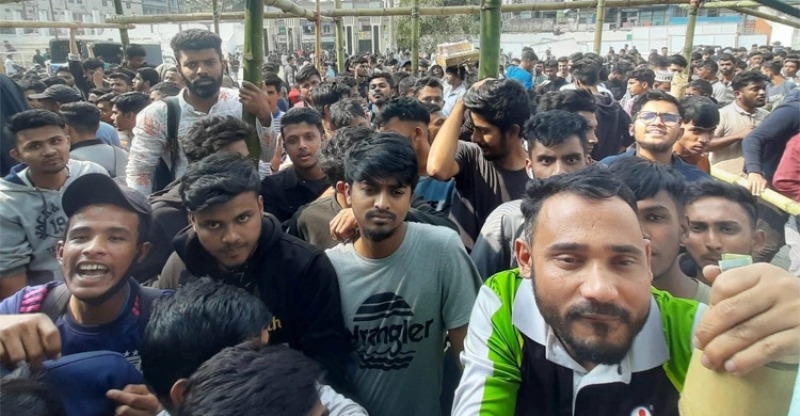 Collected
Tickets of Sylhet Strikers vs Rangpur Riders Match sold in 1.5 hours
Dhaka, January 27: The Sylhet phase of Bangladesh Premier League (BPL) is going to start today Friday January 27 with the match between Sylhet Strikers and Rangpur Riders. The cricket lovers of Sylhet are looking forward to watching their team play on the field.
The sale of tickets for the Friday matches starts from 9 am on Thursday, the day before the start of the game. 200 and 300 Tk tickets were not available within an hour and a half of the sale. Thousands of visitors were still waiting for tickets. Disappointed cricket fans who did not get the desired tickets returned home with dirty faces.
It is reported that tickets were sold at the main gate booth of Sylhet International Cricket Stadium and District Stadium this morning. Those concerned say that tickets will be available at every booth from 9 am to 8 pm on the day of the match and the day before. But most of the visitors did not get the ticket after standing in long queue on the first day. The ticket counter closes at around 2 pm.
Sylhet Strikers are in great form in this year's BPL. Mashrafe Bin Mortuza's team entered Sylhet with the top position in the points table. A little more fuss about BPL this time in Sylhet. Naturally, the demand for home team match tickets is very high this time.
The sale of tickets for Sylhet phase of BPL started from Thursday morning. The ticket price has been fixed as Grand Stand 1,500 Taka, Club House 500 Taka, Eastern Gallery 300 Taka, Western Gallery 200 Taka and Green Gallery 200 Taka.
Going to the Sylhet district stadium in the afternoon, there is a long line of spectators for BPL tickets. Many have lined up since dawn. After about an hour and a half of ticket sales, the announcement was made over the mic—the lowest priced ticket sold out.