Sports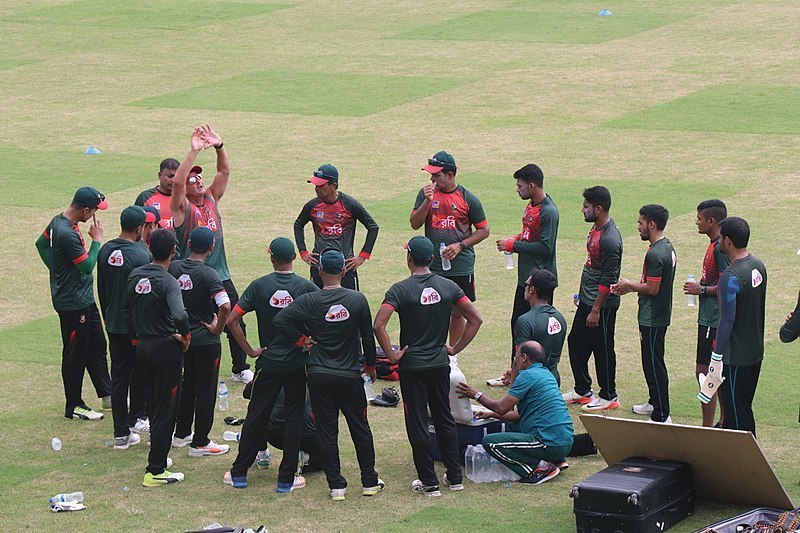 Wikimedia Commons
Tigers are going through a quarantine episode talking on a video call
Dhaka, 12 December 2021: Bangladesh cricket team leaves Dhaka for New Zealand on 1 December at 1 am on an Emirates flight.
The Bangladesh team arrived in Christchurch, New Zealand on Friday morning after a tiring 27-hour journey. The Tigers have started a seven-day quarantine session in Christchurch. Mominul-Mushfiq-Taskin will start practicing together only if the coronavirus test is negative at the end of quarantine.
In a video message on Saturday, Bangladesh team director Khaled Mahmud expressed his views on the first day of quarantine in Christchurch. "Today is the first day of our quarantine," he said. After waking up and having breakfast, the doctor came to check our fever and see everything else. Arriving here on Friday we all went to our respective rooms. I haven't seen anyone since then, except talking on a video call. "
"Everything else is fine," he said. The boys have been having a hard time since they started playing the Pakistan series. I think I will have to work hard for another 2-3 days, then I will be able to practice, gym and train as a group. Then everything will be fine. And we are all well, healthy. '
Bangladesh visited New Zealand for the second time this year. The Tigers played three ODIs and a T20 in the tour last February. They have not won a single match in the two-edition series.
Bangladesh beat New Zealand 3-2 in a five-match T20 series at home last September. After being knocked out of the T20 World Cup Super Twelve, Bangladesh were whitewashed in a three-match T20 series and a two-match Test series against Pakistan at home.
Bangladesh will play the first Test of a two-match series against New Zealand at Mount Manganui on January 1 next year. The second and final Test of the series will start on January 9 in Christchurch. The series is part of the World Test Championship.