Sports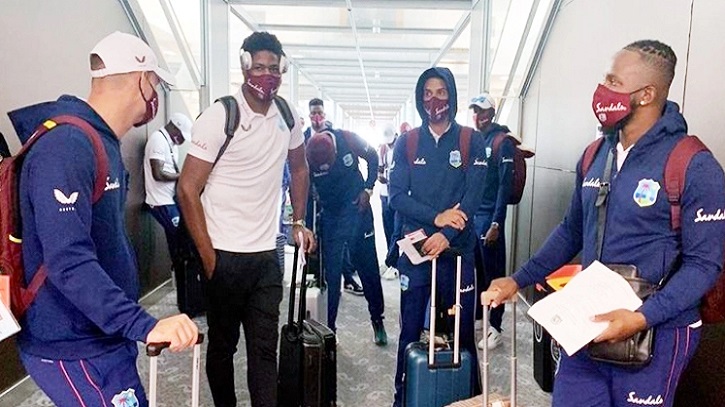 File Picture
West Indies team reach Dhaka
Own correspondent, Dhaka, 10 January 2021: The West Indies cricket team has finally arrived in Dhaka to play a three-match ODI and two-match Test series. The 36-member Caribbean team arrived at Hazrat Shah Jalal International Airport at 10:30 am on Sunday.
They went straight from the airport to Sonargaon Hotel. Where the Caribbean cricket team will be in the biological safety zone created due to the corona. The Caribbean team will have to quarantine for three days in total. They will not be able to leave the hotel. After that, the visitors will be able to go on the field to practice on January 14.
According to BCB sources, all the ODI and Test teams have moved to Dhaka together. The entire fleet has 36 members, including players, coaching staff and officials. However, 11 people will leave after the end of the ODI series. Until the end of the Test series, 26 people will stay in Dhaka.
According to the BCB, the official preparation match of the West Indies cricket team to be played at BKSP on the 18th is not against any team of Bangladesh. They will play this preparation match on their own.
Another information has been received from BCB. That is, the BCB has sent an expert with the team to oversee the protocol promised to the West Indies Cricket Board against Corona. Who will take care of the whole matter of the Corona Protocol and has the power to take the whole team back to the West Indies without notice.
For this reason, BCB cricket manager Sabbir Khan, media manager Rabid Imam and everyone involved in the Bangladesh team will be in the biosecurity zone at the Sonargaon Hotel. No one from outside will be able to enter the ring at that time. So that the Corona Protocol is not broken in any way.