Sports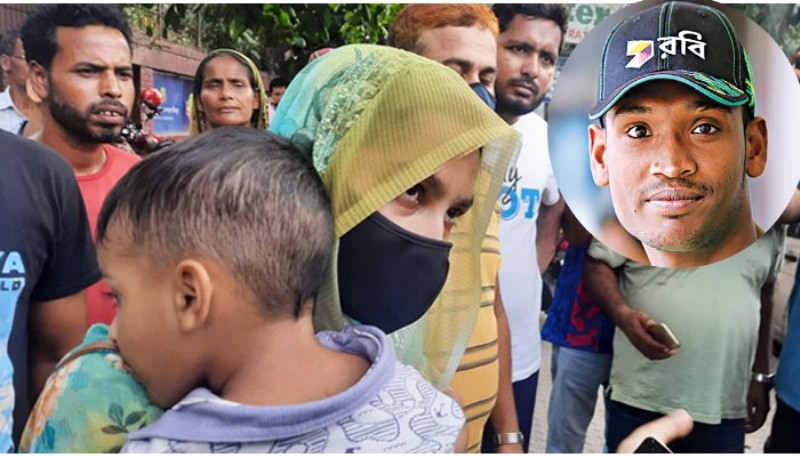 Collected
Wife files complaint against cricketer Al-Amin Hossain
Dhaka, November 16: Bangladesh national cricket team pacer Al Amin Hossain has been sued by his wife Israt Jahan for recovery of conjugal rights. Israt Jahan filed the case in Dhaka's First Senior Assistant Judge and Family Court Begum Kaniz Tania Rupa court on Wednesday (November 16) afternoon. So far, Israt Jahan has filed three cases against Al Amin.
Israt Jahan's lawyer Shamsuzzaman said, "The court took cognizance of the case and sent it to the 12th assistant judge court. It said that Al Amin does not provide education and support to his two children and his wife due to his to extramarital affairs. He sent a picture of a woman to Israt Jahan and told her that he'll marry her. Since then, he did not seek any kind of information for two years. Al Amin gave her a one-sided divorce on the bad advice of his parents, which is not effective at all. She tried repeatedly to contact him after getting the news of the divorce but failed. Their family life is barren without Al Amin. In this situation, she filed this case to restore the married life."
Earlier on October 6, Al Amin divorced his wife Israt Jahan. On that day, lawyer Advocate Shamsuzzaman said that Al Amin, the accused in the case filed by his wife, appeared in court that day. Then he filed a written reply to the court through the lawyer, where it is mentioned that he divorced his wife on August 25.
Israt Jahan filed a case against Al-Amin in the court on September 7. According to the case, Al-Amin and Israt got married on December 26, 2012. They have two sons. For quite some time, Al-Amin did not support his wife and children and avoided being traced. Last August 25, around 10:30 pm, Al-Amin came home and demanded Tk 2 million for dowry from his wife. When Israt Jahan refused to pay money, Al-Amin kicked her and injured her in different parts of her body and told her that he is won't stay with her. Israt Jahan called 999 for help and the police came and rescued her.