Sports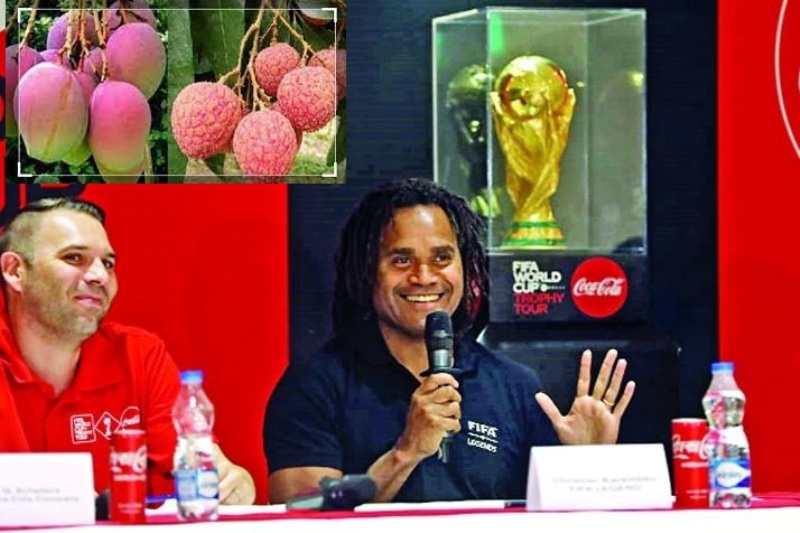 Photo: Collected
World Cup-winning football star falls in love with Bangladesh's mango-litchi-jackfruit
Sports Correspondent, Dhaka, June 10: This is the season of mango-rose apple-lichi-jackfruit in Bangladesh. At such a time, French World Cup winning star Christian Karembeu came to Bangladesh with the FIFA World Cup trophy.
The former French star footballer has fallen in love with the seasonal fruits of Bangladesh as soon as he set foot in Dhaka on Wednesday. On Thursday, he himself said that he has fallen in love with the fruits of Bangladesh.
At an unscheduled press conference at the Radisson Blue Hotel in the afternoon, Christian Karembeu spoke highly of Bangladesh's mango and lychee. Regarding Bangladesh's hospitality, the former French star said, "It's great. I came here and ate mango and litchi. I like it a lot."
The story of Christian Karembeu's falling in love with the seasonal fruits of Bangladesh has been heard from an official of the Bangladesh Football Federation (BFF) who has been with him for the last two days.
He said Karembeu had dinner at night and ate a small amount of fruits, and then in the morning he ate only fruit in breakfast. He even had litchi throughout the day.