Sports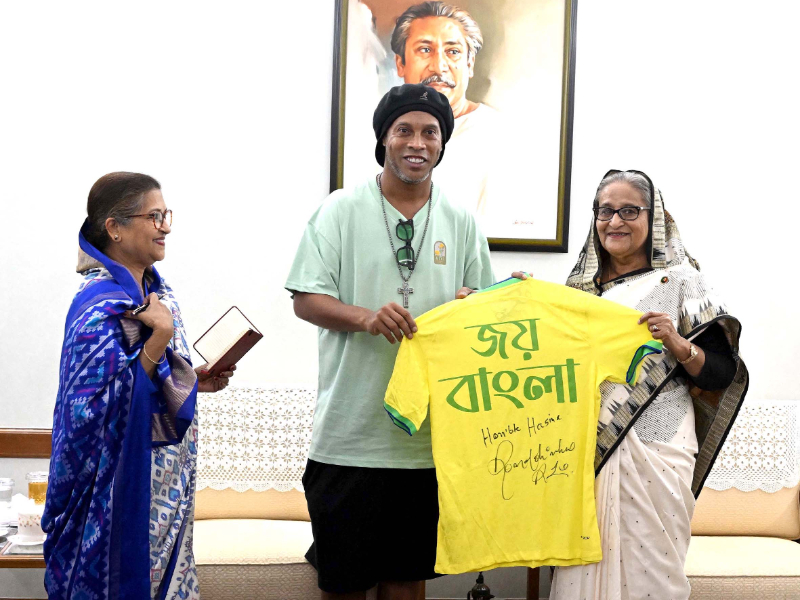 Photo: PID
Your visit will inspire Bangladesh football: PM tells Ronaldinho
Dhaka, Oct 19: Ronaldinho Gaucho, one of the heroes of Brazil's 2002 World Cup victory, is now in Dhaka. In the meantime, he had a courtesy meeting with Prime Minister Sheikh Hasina. The Prime Minister told Ronaldinho that his visit will inspire the football of Bangladesh.
On the other hand, Ronaldinho praised the prime minister for the outstanding development in the field of sports and the empowerment of women and the advancement of women in football.
The meeting took place at Ganabhaban on Wednesday evening. Earlier in the afternoon, world famous Brazilian footballer Ronaldinho arrived in Dhaka. He came to Dhaka after visiting Kolkata. He was in Dhaka for about 6-7 hours. He returned to his country from Dhaka.