All Bangladesh
Chief Justice calls to take initiative to make law in Bengal
PM Sheikh Hasina's 77th birthday today
Apurba to act opposite Indian actress Raima Sen in Kolkata
3 days holiday starts from today
US pre-election evaluation delegation is coming to Dhaka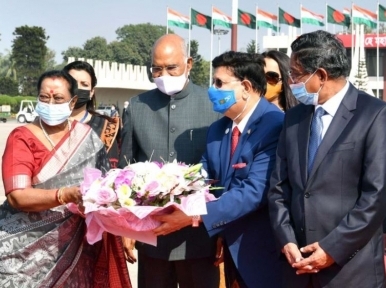 Own representative, Dhaka, December 18: The President of India Ram Nath Kovind said it is a pleasure and honour to meet a close neighbour.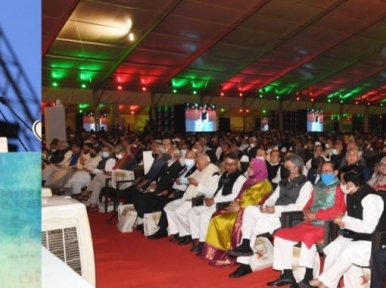 Own Correspondent, Dhaka, December 17: President of India Ram Nath Kovind said, "Bangladesh has achieved remarkable economic growth in the last one decade, which has created opportunities for its citizens to realize their full potential. Geographical advantages and excellent economic success of Bangladesh can benefit the entire sub-region and the world. There is a growing perception among international experts that closer sub-regional trade, economic cooperation and connectivity will help accelerate the process of formation of 'Sonar Bangla' in the short term."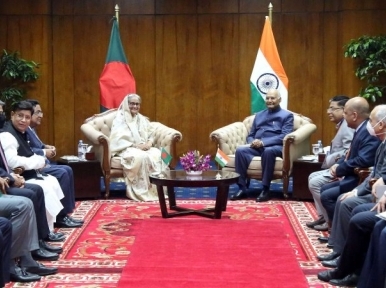 Dhaka, December 16: Referring to Bangladesh as India's development partner, Indian President Ram Nath Kovind said, "We are emphasizing on communication." He made the remarks during a meeting with Prime Minister Sheikh Hasina at his hotel suite at Hotel Pan Pacific Sonargaon in Dhaka on Wednesday (December 15th).