All Bangladesh
Rain in Dhaka, other areas to experience same
Sonali Bank loan fraud: 9 people sentenced to 17 years in prison
Flood in Jamalpur destroys boro paddy
Solar power generation in Bangladesh will be 1400 MW in 2025
Indian warships in Mongla to join joint exercise with Bangladesh Navy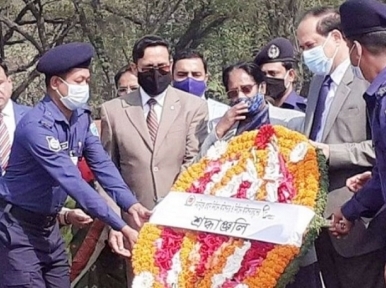 Own Correspondent, Dhaka, March 1: Newly appointed Chief Election Commissioner (CEC), Kazi Habibul Awal, visited the National Memorial in Savar to pay homage to the heroes of the country.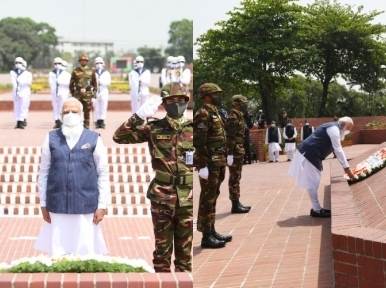 Dhaka, March 26: Indian Prime Minister Narendra Modi, who reached Dhaka on Friday morning for a two-day trip to Bangladesh, paid his tributes to the martyrs of the Liberation War by laying a wreath at the National Memorial in Savar.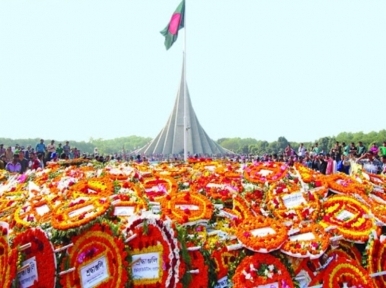 Dhaka, December 17: The 50th anniversary of Victory Day was celebrated all over the country, including the capital Dhaka, on Wednesday with a pledge to fight fundamentalism and communalism in the spirit of the war of liberation.