All Finance
Puja Cherry will be the heroine in Shakib's next movie
Eid-ul-Azha: Large crowd gathers at Kamalapur to get advance train tickets
Chittagong port's container-cargo handling hits record high in FY 2021-22
Flood causes loss of 1,800 cr in Sunamganj
Bangladesh reiterates its commitment to achieve SDGs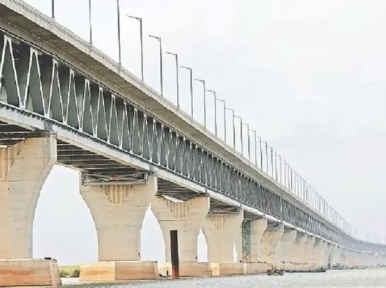 Own Correspondent, Dhaka, June 22: After overcoming all the obstacles and challenges, the most-awaited Padma Bridge is going to be opened to the public on June 25. The bridge will contribute 1.23 percent to the country's GDP growth, and the south-west's GDP will increase by 2.3 percent.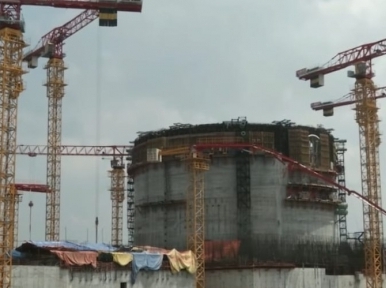 Dhaka, June 4: The Rooppur nuclear power plant construction project is at the top of projects with the highest allocation in the ADP of FY 2021-22.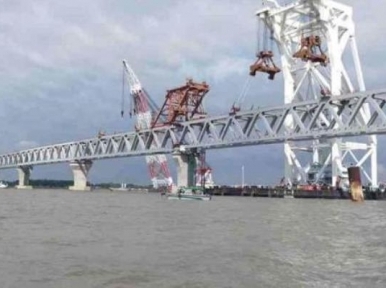 নিজস্ব প্রতিনিধি, ঢাকা, ০৬ নভেম্বর ২০২০: পদ্মা সেতুতে বসানো হয়েছে ৩৬তম স্প্যান। আর এর মধ্য দিয়েই দৃশ্যমান হলো ৫ হাজার ৪০০ মিটার অর্থাৎ প্রায় সাড়ে ৫ কিলোমিটার সেতু। শুক্রবার সকাল ৯টা ৪২ মিনিটে মাওয়া প্রান্তের ২ ও ৩ নম্বর খুঁটির ওপর ১-বি নামের ৩৬তম স্প্যানটি স্থাপনের কাজ শেষ হয়। ফলে আর ৫টি স্প্যান বসলেও পদ্মা সেতু পূর্ণাঙ্গতা লাভ করবে। পদ্মা সেতুর নির্বাহী প্রকৌশলী (মূল সেতু) দেওয়ান আব্দুল কাদের এ কথা জানান। ...