All Muktijudho
Uttara crane accident: 5 dead, only newlyweds survive
Bangabandhu's martyrdom anniversary and National Mourning Day observed with respect and love
PM Hasina pays tributes at the burial of her relatives
Polythene factory fire in Chawkbazar kills at least six
Coronavirus: One death, 259 new cases in last 24 hours across Bangladesh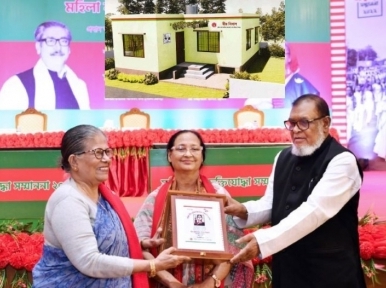 Dhaka, February 15: Liberation War Affairs Minister AKM Mozammel Haque has said that all the female heroic freedom fighters will be given 'Bir Nibas' (house). He was speaking as the chief guest at the Osmani Memorial Auditorium in the capital Dhaka today on the occasion of the golden jubilee of the great independence.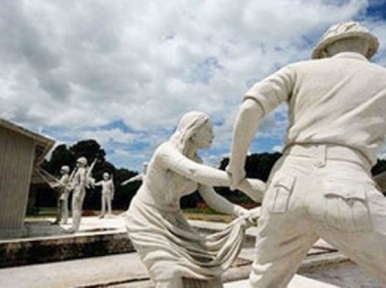 Dhaka, September 1: Twenty-one more women who were tortured by the Pakistani forces and their allies in the war of liberation were recognized as freedom fighters. The government has issued a gazette on August 24 recognizing these heroic freedom fighters. The Biranganas (female freedom fighters) got this recognition as per the decision of the 75th meeting of the National Freedom Fighters Council (Jamuka). With this, the number of Biranganas recognized as heroic freedom fighters stood at 438.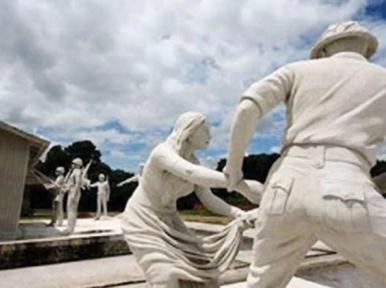 নিজস্ব প্রতিনিধি, ঢাকা, ডিসেম্বর ২৬ : মুক্তিযুদ্ধে পাকিস্তানি বাহিনী ও তাদের সহযোগীদের হাতে নির্যাতিত আরও ১৭ জন বীরাঙ্গনাকে মুক্তিযোদ্ধার স্বীকৃতি দিয়েছে সরকার। এ বীরাঙ্গনাদের মুক্তিযোদ্ধার স্বীকৃতি দিয়ে সম্প্রতি গেজেট জারি করা হয়েছে। জাতীয় মুক্তিযোদ্ধা কাউন্সিলের (জামুকা) ৬৫তম সভার সিদ্ধান্ত অনুযায়ী বীরাঙ্গনারা এ স্বীকৃতি পেলেন। এ নিয়ে মুক্তিযোদ্ধার স্বীকৃতি পাওয়া বীরাঙ্গনার সংখ্যা হলো ৩৩৯। ...