All Muktijudho
People wait in long queues to purchase tickets at Kamalapur Railway Station as Eid nears
Motorcycles not allowed on the Padma Bridge before Eid
I want to implement election promises: PM Hasina
Rajab Ali sentenced to death for 9 months of genocide
Coronavirus: Bangladesh reports two deaths, 1,902 fresh cases within 24 hours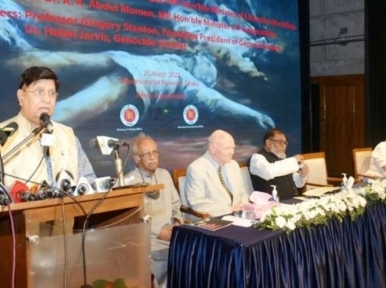 Own Correspondent, Dhaka, March 26: Foreign Minister Dr. AK Abdul Momen has said that Pakistan did not bring the then military junta, who had committed genocide in Bangladesh in 1971, to justice, it is a shame for the country.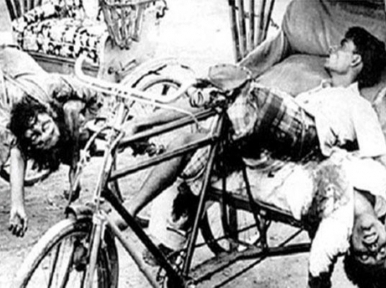 Own Correspondent, Dhaka, March 25: Today is March 25. At the end of this day in 1971, a terrible night came down in the life of the Bengali nation. At midnight, the barbaric Pakistani aggressors, armed with sophisticated weapons, attacked the unarmed Bengalis all over the country, including the capital Dhaka, with the abominable aim of silencing the voice of the Bengali nation forever according to the blueprint of their pre-planned operation 'Search Light'.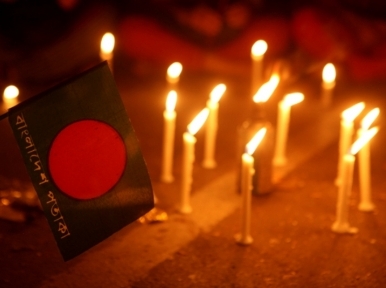 Own Correspondent, Dhaka, February 7: US-based organization Genocide Watch has recognized crimes committed by the Pakistani military forces against the Bengali population in Bangladesh in 1971 as 'genocide, crimes against humanity and war crimes'.