All Sports
14 parties congratulate PM on getting climate award
1,985 nominations shortlisted, 731 rejected after scrutiny
Political leaders missing from the field after calling for a blockade: DB chief
Prime Minister Hasina calls for the conservation of rivers to save the country
BNP's Nipun Roy granted anticipatory bail in 8 cases of destruction and vandalism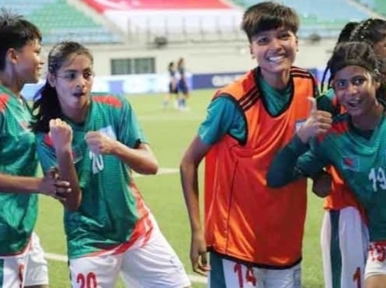 Dhaka, May 1: Bangladesh U-17 women's football team played against Singapore on Sunday with the equation of second round ticket if they win, else a farewell if they lose or draw. Gholam Rabbani Chhotan's team has reached the second round after beating the hosts at the Jalan Besar Stadium in Singapore.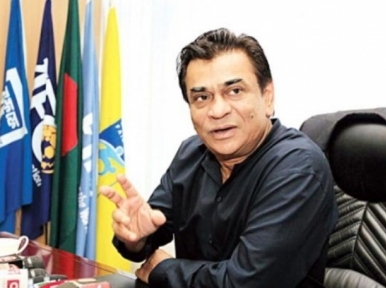 Dhaka, November 9: The FIFA friendly match between Bangladesh and Nepal to be held in Dhaka on November 13 and 17 will be dedicated to Bangabandhu Sheikh Mujibur Rahman, BFF President Kazi Mohammad Salauddin announcement during a press conference at BFF building on Sunday.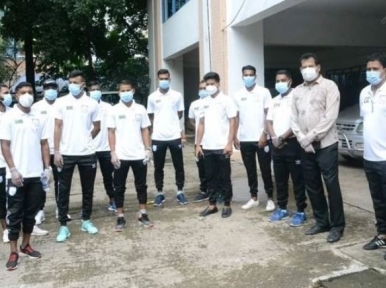 নিজস্ব প্রতিনিধি, ঢাকা, ৮ আগস্ট ২০২০ : ক্যাম্পে যোগ দেয়ার জন্য প্রথম দুই দিনে রিপোর্ট করা ২৪ ফুটবলারের মধ্যে ১১ জনের করোনা পজিটিভ এসেছিল। তাদের বাদ দিয়ে ১৩ ফুটবলার এবং দুই স্থানীয় সহকারী কোচ, ফিজিওসহ ২২ জন উঠেছিলেন গাজীপুরের সারা রিসোর্টে। যেখানে বাংলাদেশ জাতীয় ফুটবল দলের আবাসিক ক্যাম্প করা হয়েছে। তবে জাতীয় দলের জন্য নতুন দুঃসংবাদ হলো-প্রথম দিন ক্যাম্পে ওঠা ৮ ফুটবলারের মধ্যে ৭ জনের দেহেই করোনা ভাইরাস আছে বলে জানা গেছে। এ নিয়ে প্রথম দুই দিনের ২৪ ফুটবলারের মধ্যে ১৮ জনের করোনা পজিটিভ হলো। ...