All Sports
Anan Khan, Zara Moni in new musical film
Rain in Dhaka from night, may continue in 8 divisions
Rule to grant bail to Mirza Fakhrul
EC approves transfer of 338 OC, 110 UNO
15 years of Hasina: An exemplary story of regional cooperation and growth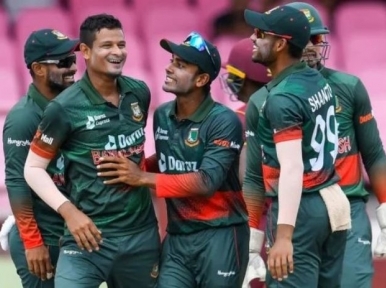 Own Correspondent, Dhaka, July 14: Bangladesh have completed their fifth consecutive bilateral seris win, with defeating West Indies by 9 wickets in the second One Day International at the Providence stadium and clinching the three-match ODI series with one match left.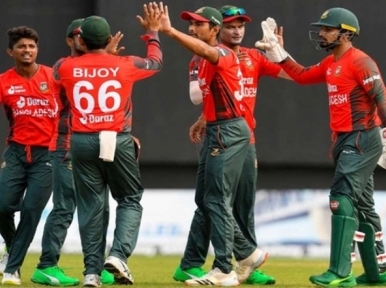 Sports Correspondent, Dhaka, July 11: Scorng their first win on the tour of West Indies, Bangladesh beat the Caribbeans by six wickets in the first match of the three-match one-day international (ODI) series. Earlier, Bangladesh lost both Test and T20 series to West Indies.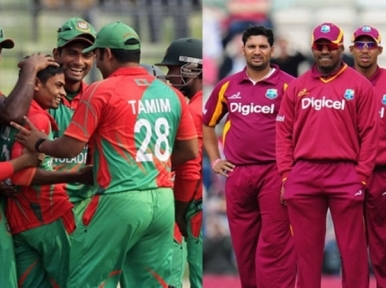 Sports Correspondent, Dhaka, June 7: The Bangladesh cricket team is going to the West Indies tour in separate squads to play two Tests, three ODIs and three T20s. Seven players left the country on Friday, another squad of seven left on Monday night, and the third and final squad of players will go on Wednesday.