All South Asia
14 parties congratulate PM on getting climate award
1,985 nominations shortlisted, 731 rejected after scrutiny
Political leaders missing from the field after calling for a blockade: DB chief
Prime Minister Hasina calls for the conservation of rivers to save the country
BNP's Nipun Roy granted anticipatory bail in 8 cases of destruction and vandalism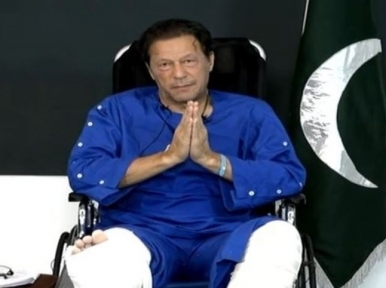 South Asia Desk, Dhaka, Nov 9: Former Pakistan Prime Minister and chief of Pakistan Tehreek-e-Insaf (PTI), Imran Khan, said that in 1971, East Pakistan (now Bangladesh) was wronged by West Pakistan (now Pakistan), and that is why the greater Pakistan nation was broken.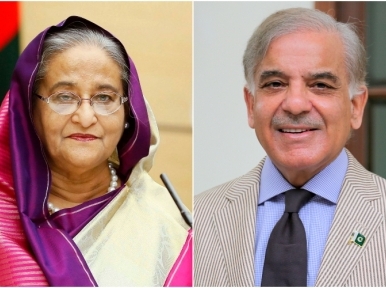 London, Sept 20: Pakistan Prime Minister Shehbaz Sharif has invited Prime Minister Sheikh Hasina to visit his country.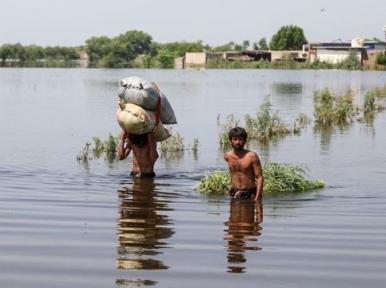 Islamabad/Dhaka: According to Pakistan's National Disaster Management Agency, unprecedented heavy monsoon rains and melting glaciers in the northern mountains of Pakistan resulted in huge floods that affected nearly 33 million people and killed an estimated 1,355 people including over 450 children.