All World
Bio-Xin unveils Mim as its Goodwill Ambassador
The government has proposed a budget that'll allow people to turn around: Obaidul Quader
Inauguration of Hajj flight from Sylhet
Bangladesh High Commission in Australia launches e-passport
Bangladesh will give USD 50,000 to Palestinian refugees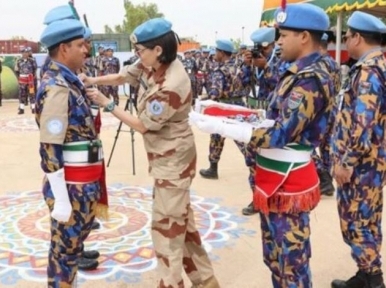 Dhaka, November 30: One hundred and forty members of Bangladesh Armed Police Unit-2 (Rotation-4) engaged in UN peacekeeping mission in Mali have received UN Peace Medal.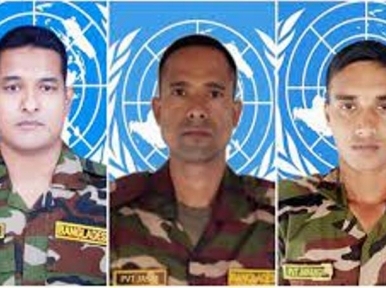 Bangui, CAR, Oct 5: Three Bangladeshi peacekeepers were killed and one was injured when an Improvised Explosive Device (IED) exploded in a vehicle belonging to the peacekeepers in the Central African Republic during a UN peacekeeping mission.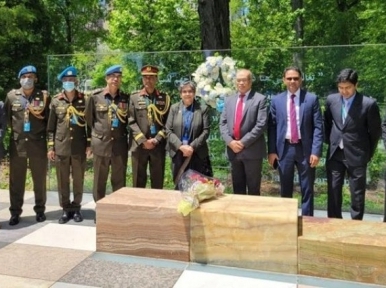 New York, May 28: Two Bangladeshi peacekeepers have been honoured posthumous with the prestigious UN medal, 'Dag Hammarskjold', for their supreme sacrifice in the line of duty.