Travel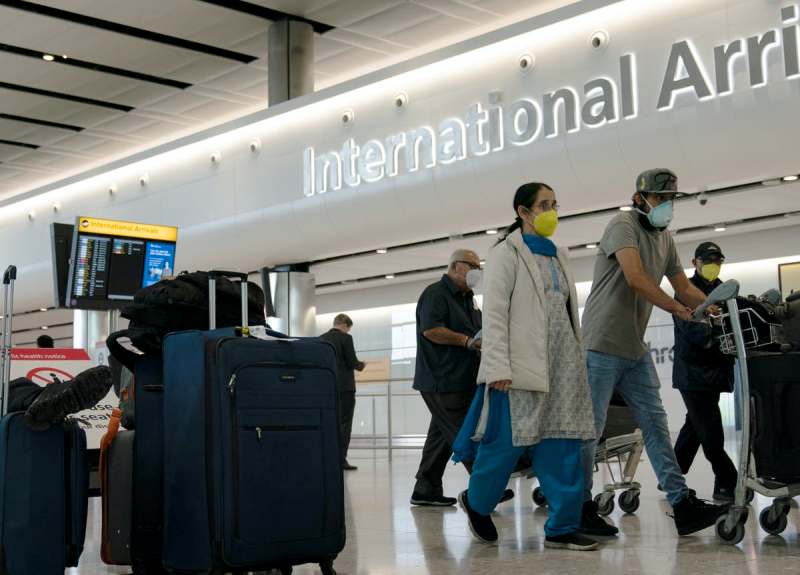 Collected
14-day mandatory quarantine on return from the UK
Dhaka, December 28: Travellers returning from the UK will have to follow the mandatory quarantine period of 14 days set by the government. The decision was taken by Prime Minister Sheikh Hasina at a cabinet meeting on Monday (December 28), Cabinet Secretary Khandaker Anwarul Islam said.
After the meeting, the cabinet secretary said, "Especially those who come from London should be kept in strong quarantine. She (Prime Minister) has given us the responsibility. There were two options- to stop entry of passengers from London or impose a strong quarantine. In the end, it was decided to go with strong quarantine."
He added, "We have called a meeting tonight to decide the details of the quarantine. There will be technical people in the meeting. Whoever arrives on the London flight has to stay in the official quarantine for 14 days even if he has a negative report from the day before entering Bangladesh."
Khandaker Anwarul said, "We have institutional quarantine in Diabari and Hajj camp, there they will stay for 14 days. Some hotels have to be arranged. It will be decided after the meeting that those who will come from London after that date will have to stay in quarantine. It cannot be done from today, many will be in danger. Will notify with a logical time, those who come from that day will be in restriction."
Stating that they have to stay in quarantine in the same way as they stay in hotels in Malaysia and Singapore, the cabinet secretary said, "If someone comes to Sylhet (from London), he will be kept in quarantine in Sylhet, if someone comes to Chittagong, he/she will be kept in quarantine in Chittagong. That person will have to bear the cost of everything."