Travel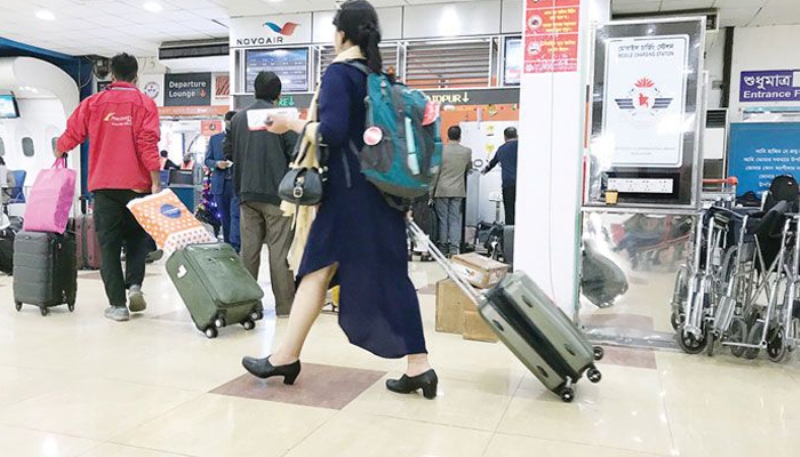 Collected
14 passengers arrived in Bangladesh on five flights from the United Kingdom
Dhaka, January 16: On the last day of the 'mandatory 14-day institutional quarantine' rule, 14 passengers arrived in the country on five flights from the United Kingdom. They came to the country from 8 am on January 15 to 8 am on January 16. They were first sent to the government quarantine center at the Ashkona Hajj camp and later to the government-designated hotel of their choice.
From 1 January to 15 January, more than three hundred passengers returning from the UK were sent to a 14-day mandatory quarantine. This information was given by the control room of the Department of Health at Shahjalal International Airport on Saturday (January 16) morning.
According to sources, in the last 24 hours, a total of 4,693 people have returned to the country on 29 flights from different countries of the world. All of them were sent to home quarantine except for those returning from the UK.
From Saturday (January 16), passengers returning to the UK will have to stay in quarantine for four days instead of 14. Samples will be tested at the RTPCR laboratory after they are quarantined for four days at their own expense in any of the 17 hotels designated by the government.
If the test is negative, they will stay in the home quarantine for another 10 days. And the positive will actually be sent to their government hospital for treatment. There they will receive treatment at their own expense.