Travel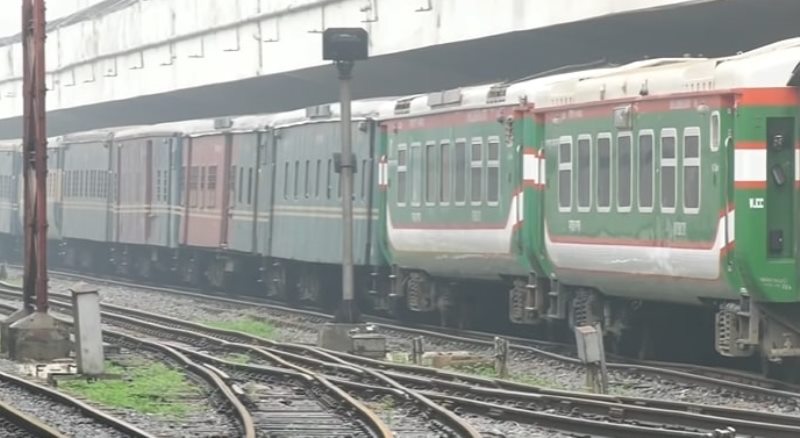 Screengrab from YouTube
38 pairs of intercity trains to run from July 15
Dhaka, July 14: From Thursday (July 15), 38 pairs of intercity and 19 pairs of mail or commuter trains will run on different routes to different destinations in the country. This time train tickets will be available only online.
On the other hand, the work of washing and wiping the stations and trains has started to make the operation normal and uninterrupted. If all goes well, the train will start its journey from 4:30 am on Thursday, according to Kamalapur railway station sources.
Kamalapur Railway Manager Mohammad Masud Sarwar said, "Preparations have begun to make the journey safer. Already towards the end of all preparations, we are now working on the train wash-wipe."
"We will not allow anyone to enter the station without a mask. I would request all the passengers to keep physical distance and wear masks," he said.
"Purchase tickets online instead of coming to the station, tickets are not available directly at any station counter in the country. But there are enough tickets for everyone. Try to purchase online," he said.
Meanwhile, Railways has taken initiative to build a hospital and medical college in the area of ​​CRB (Central Railway Building) in public-private partnership (PPP). For this, the United Hospital Management Authority has entered into an agreement with United Enterprise and Company. After signing an agreement with the Railways on March 18, 2020, the initial process of building the hospital has now started.
However, the eminent people have demanded that the hospital should be built elsewhere in Chittagong without destroying the natural environment. According to the railway authorities, the facility will be set up in the part of the hospital where the railway currently exists, i.e. in the Goalpara part. It will not harm the environment. Besides, the tradition of CRB will not be ruined.
"Those who are opposing are doing so without understanding the issue," said Jahangir Alam, General Manager, Eastern Railway.