Travel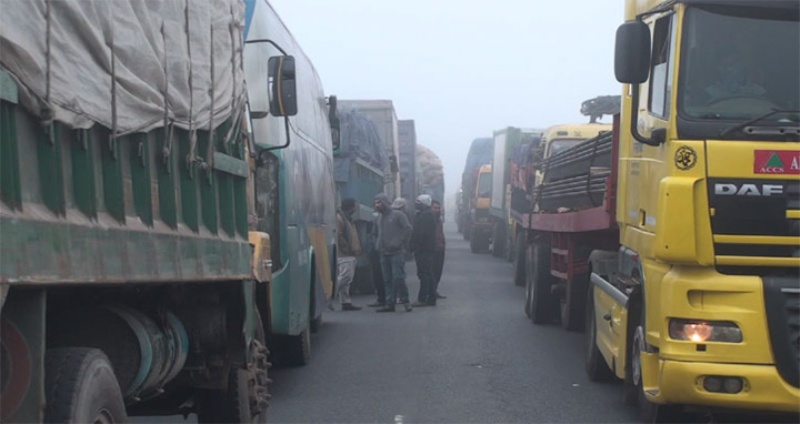 Collected
40 km traffic jam on both sides of Bangabandhu Bridge
Dhaka, January 22: Due to thick fog and intermittent toll collection on Bangabandhu Bridge, intermittent traffic jams have been created on the Dhaka-Tangail-Bangabandhu Bridge Highway from Elenga in Tangail to Sirajganj Road in an area of about 40 km.
The traffic jam was caused by the closure of several hours from 9:30 pm on Thursday to 7:30 am on Friday. Passengers and transport workers have suffered due to traffic jam. Children and elderly passengers have suffered more due to the severe winter.
According to the bridge authorities, toll collection was stopped several times from 9:30 pm on Thursday to avoid accidents on the bridge due to thick fog. Due to this, the traffic could not move over the bridge for several hours. So vehicles got stuck on both sides of the bridge, creating long queues of vehicles.
Later, toll collection started on the bridge but the traffic was slow due to excessive traffic.
Freight truck drivers said development work is underway on the highway on one side of the west road of Bangabandhu Bridge. This is causing traffic jam due to one-way traffic. Again, due to heavy fog and toll collection on the bridge is stopped, we have to spend hours on the highway. Traders will incur extreme losses if they do not reach Dhaka on time with raw materials.