Travel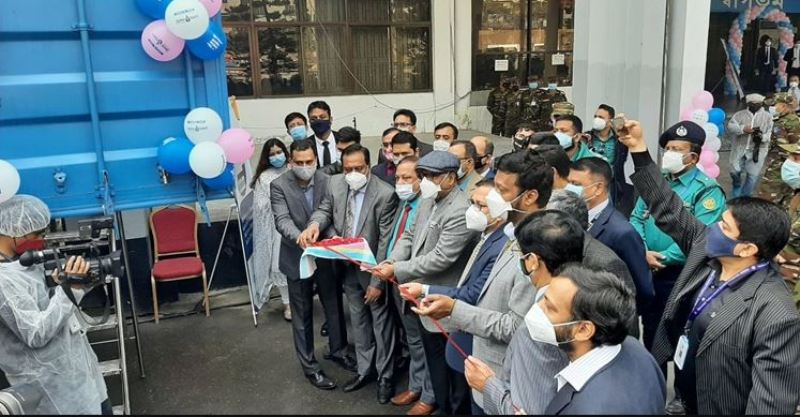 Collected
7-day home quarantine for passengers returning from Europe
Dhaka, December 23: Passengers from different European countries have to stay in the home quarantine for seven days after coming to Bangladesh.
Health Minister Zahid Maleque said, "Coronavirus is still under control, but we do not want anyone in the country to be affected by the new type of coronavirus, so this measure will be taken as part of previous preparations."
He was speaking as the chief guest at the inauguration ceremony of 'Gene Expert Machine and Mobile Laboratory' at Ashkona Hajj Camp in the capital on Wednesday (December 23) at 10:30 am.
"We have the capability to deal with corona, but this capability has been further enhanced by the opening of new labs," he said. "Earlier, passengers from Europe were placed in a three-day home quarantine. During this time their corona was tested. As a new type of corona emerges in Europe, we will quarantine passengers returning home to Europe for seven days instead of three days."
Zahid Maleque said, "The recovery rate in the country is now 88 percent. On the other hand, the infection rate is fluctuating at 10 percent, while the death rate is in the same position. We need to be more vigilant in controlling the rate of infections and deaths. Everyone has to cooperate in this regard. We all want to win together."
"We have been able to control the growing number of coronaviruses in Europe, America and India," he said. "There is peace in the country because Corona is under control, we are living in discipline. The country's economy is in a good position because we have been able to win Corona, the big export sector is the garment sector, life is normal."
He added, "The country has not yet created an environment of lockdown. There is no shortage of oxygen supply, but we have continued to import oxygen from India as one of our oxygen factories is closed. This trend will continue until the factory is reopened."