Travel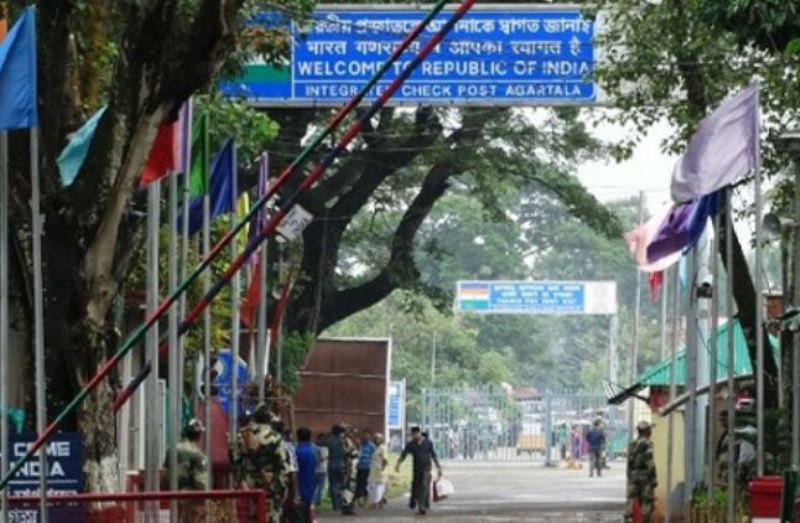 File photo/Collected
A record 1,477 people travel through Akhaura land port in a single day
Own Correspondent, Dhaka, April 30: In a single day, 1,477 passengers have travelled through Akhaura land port of Brahmanbaria, which is the highest in the last two years.
An Akhaura immigration officer said that the number has increased ahead of Eid-ul-Fitr.
According to Akhaura immigration sources, only medical, business and diplomatic visa holders used this land port to travel to India and Bangladesh during the Corona period. Travel visas have been introduced as the Corona situation is now normal. Crossing of land ports for travel visa holders has started this month.
Sources further said that Akhaura is a popular land port for travelers as it is much easier to travel in India. Many people are going to India on tourist visas as government offices are closed for nine consecutive days during the holy Eid-ul-Fitr. Besides, many are going to India for treatment. Therefore, the pressure of passengers has increased in Akhaura land port for the last few days.
Arabinda Biswas, a passenger from Chittagong, said, "I am a lawyer by profession. Thursday (April 28) was the last day in court before Eid. So I am taking this opportunity to go to India with my son for medical reasons."
"It's easy to get to India. The communication system is also good. Especially train communication. Besides, if you go to Agartala through this port, there are also arrangements for flights," he said.
Another passenger named Ariful Islam said, "I have got a long holiday in the office this time. So, I am going to India with my wife and children. I will celebrate Eid in Kolkata."
Abu Bakar Siddiqui, sub-inspector in charge of immigration at Akhaura land port, said the number of passengers has been increasing every day since the introduction of travel visa through the land port on April 6. A total of 1,477 passengers travelled through the port from morning till evening today. On Thursday, the number was 1,098. This number is increasing day by day ahead of Eid.