Travel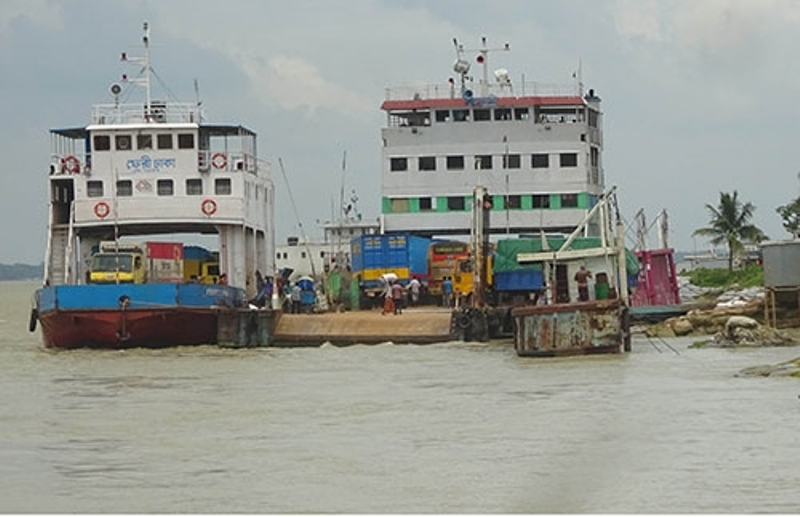 Collected
After 10 and a half hours, ferry starts plying on Daulatdia-Paturia route
Dhaka, January 18: After being closed for about 10 and a half hours due to dense fog, ferry services have resumed on the Daulatdia-Paturia route, known as the gateway to 21 districts in the south-west. The ferry service resumed on Monday (January 18) at around 10 am when the fog in the Padma reduced.
Earlier, due to heavy fog, the authorities stopped the ferry service on the Daulatdia-Paturia route from 11:30 pm on Sunday to avoid accidents.
Hundreds of vehicles including ambulances, passenger buses, private cars, microbuses and freight trucks were stranded at the Daulatdia end of the river as ferry services were suspended for a long time. The drivers and passengers of the vehicles fell into extreme suffering.
Mahbub Hossain, Assistant Manager (Commerce), Daulatdia Ghat, BIWTC, said the fog density in the Padma has been increasing since Sunday evening. The ferry service was suspended at around 11:30 pm to avoid the accident as the riverbed became blurred due to fog.
The ferry service resumed around 10 am on Monday due to reduced fog. At present 16 ferries are plying on this route.