Travel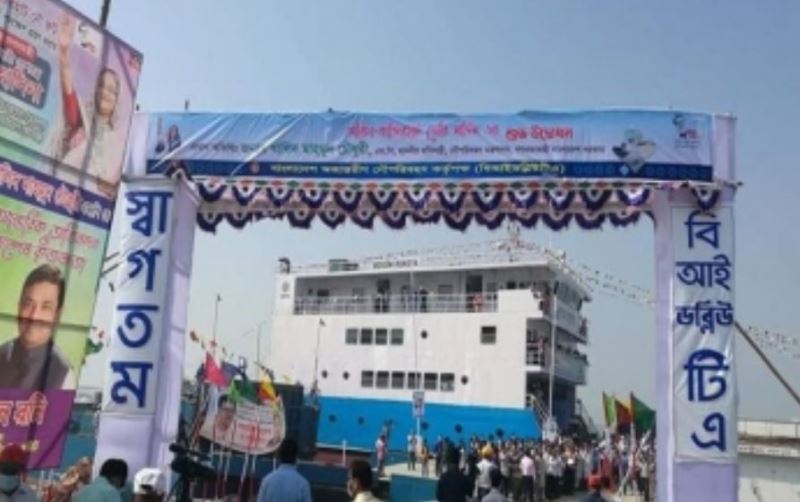 Collected
Aricha-Kazirhat ferry services to resume after two decades
Dhaka, February 27: The Aricha-Kazirhat ferry route has been re-launched after 20 years to alleviate the suffering of the people. Earlier, the ferry service was moved from Aricha to Paturia in 2002 due to navigability crisis. State Minister for Shipping Khalid Mahmud Chowdhury today inaugurated the Aricha-Kazirhat ferry service at the Aricha end of Manikganj on Saturday (February 27).
According to a press release issued by the Ministry of Shipping, the distance of the Aricha-Kazirhat ferry route is 14 km. It will take one hour and 30 minutes to travel from Aricha to Kazirhat; It will take one hour and 10 minutes to reach Aricha from Kazirhat. Service on this route has started with one row row (large) and two medium size ferries. The fare for big bus on this route has been fixed at Tk 2,060, truck fare at Tk 1,400, microbus fare at Tk 1,000, private car fare at Tk 60, motorcycle fare at Tk 100 and passenger fare at Tk 25.
According to the Ministry of Shipping, the Aricha-Kazirhat ferry service was inaugurated as a gift on the birth centenary of Bangabandhu Sheikh Mujibur Rahman for the people traveling in the north-west of the country in fulfillment of the Prime Minister's promise.
At present, the Aricha-Kazirhat waterway will be considered as one of the most important means of communication between the capital Dhaka and the north-west. Apart from the equipment of the Bangladesh Armed Forces along with the goods of Rooppur Nuclear Power Plant, other heavy vehicles will be able to cross the ghat, the Ministry of Shipping said.
Before the Bangabandhu Bridge was launched in 1998, Bangladesh was divided into east and west by the Brahmaputra, Jamuna, Meghna and Padma rivers. At that time, two historically important ferries, Aricha-Daulatdia and Aricha-Nagarbari, were operated under the Aricha river port for crossings in the south-west and north-west, respectively. Nagarbari has been playing an important role in transport services in the northern part of the country since then as one of the major ferries. The ferry was later shifted from Aricha to Paturia in 2002 to ensure improved passenger service, including reduction of waterway distances.
According to the Ministry of Shipping, the ferry service on the Nagarbari route was stopped due to the opening of the Bangabandhu Bridge and the ferry was shifted to Kazirhat, eight kilometers downstream. However, even though the pier has been relocated, its importance to the users has not diminished in any way. Launch and speedboat traffic from Aricha to Kazirhat continues and its rate is increasing proportionately.