Travel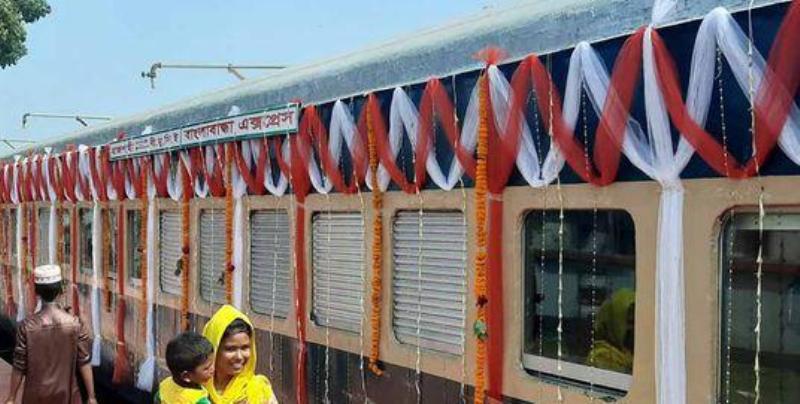 Collected
Banglabandha Express to travel from Panchagarh to India's Siliguri
Dhaka, October 16: Railway Minister Sujan has inaugurated the Banglabandha Express intercity train service on the Panchagarh-Rajshahi route.
Railway Minister Md. Nurul Islam Sujan said plans have been made to launch train service between Bangladesh and India.
The process of launching train service from Panchagarh to Siliguri in India is underway. In future, rail link between India, Nepal, Bhutan and Bangladesh will be introduced with Banglabandha. As a result, besides communication system, trade and commerce will also expand.
He was speaking at the inaugural function of the Banglabandha Express on the Panchagarh-Rajshahi route from Panchagarh Bir Muktijoddha Sirajul Islam Railway Station at noon on Thursday (October 15).
Railway Minister Sujan said the railway was destroyed after the assassination of Bangabandhu in 1975. The government has started work to take the railway service to the doorsteps of the people.
The Banglabandha Express intercity train was launched from Panchagarh to Rajshahi in response to the long standing demands of the people of Panchagarh, Thakurgaon and Dinajpur.
The Chilahati-Haldibari train service between Bangladesh and India will start on December 16. The Prime Ministers of the two countries will inaugurate it.
According to Panchagarh Railway sources, the Banglabandha Express will leave Panchagarh for Rajshahi at 8.30 am every day. After 9 hours will reach Rajshahi at 5:30 pm.
It will leave Rajshahi for Panchagarh at 9:15 pm and reach Panchagarh again at 5:10 am.
Services will remain closed from Rajshahi every Friday and from Panchagarh every Saturday as a weekly holiday.
The train will stop at 21 stations including Panchagarh, Kismat, Ruhia, Thakurgaon, Shibganj, Pirganj, Setabganj, Dinajpur, Chirirbandar, Parbatipur, Fulbari, Birampur, Hili, Panchbibi, Joypurhat, Akkelpur, Santahar, Ahnsanganj, Madhnagar, Natore and Abdulpur.
Similarly on the way back the journey will stop at these stations.