Travel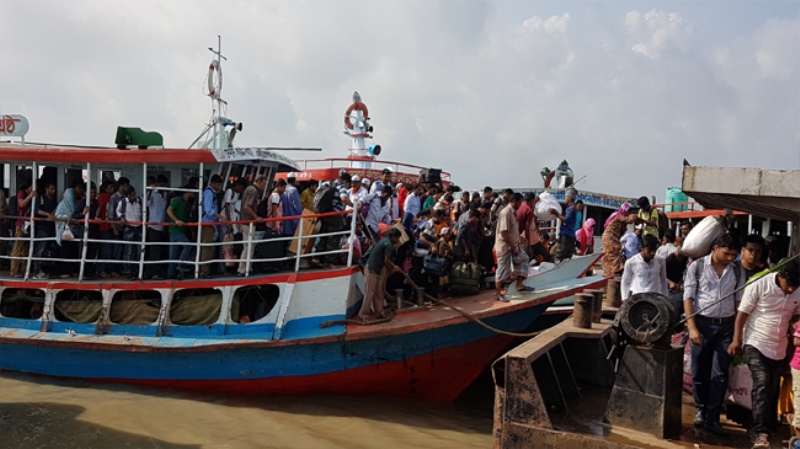 Collected
Banglabazar-Shimulia launch service resumes
Dhaka, May 25: Launches have resumed on the Banglabazar-Shimulia waterway after a long 49-day lockdown. Passengers were relieved as the launch service started. Passengers bound for Dhaka started crossing the launch from 6 am on Monday.
Earlier, the authorities stopped the launch movement from April 5 due to the increase in coronavirus infection. At that time only ferry service was normal on this waterway. Passengers had to endure extreme suffering due to lack of alternative routes.
According to Banglabazar Ghat sources, passengers are crossing the Padma River in the launch along with the ferry as the launch started operating on Monday morning. As a result, the passenger pressure on the ferry has decreased. Most of the passengers are crossing the launch. However, the launch was instructed to carry a small number of passengers, but its effectiveness was not seen. Launch authorities claim they are picking up passengers on the launch, according to hygiene rules.
Meanwhile, the launch owners and workers have been relieved as the service was resumed after a long time.
According to BIWTA's Banglabazar launch ghat, there are 86 launches in this waterway.
The launch was closed from April 5. In addition, there were instructions to stop the movement of speedboats, but some speedboats broke the rules. However, after the speedboat accident on May 4, the administration took a strict position to stop the movement of speedboats and trawlers. Since then all these boats have been closed.
Meanwhile, passengers had to cross the Padma only by ferry as there were no alternative vessels. Passengers in the south-west had to use this route to get to and from the capital and home as long-distance launches were closed. As a result, unusual pressure is created on the ferries. Passengers were forced to cross the ferry.