Travel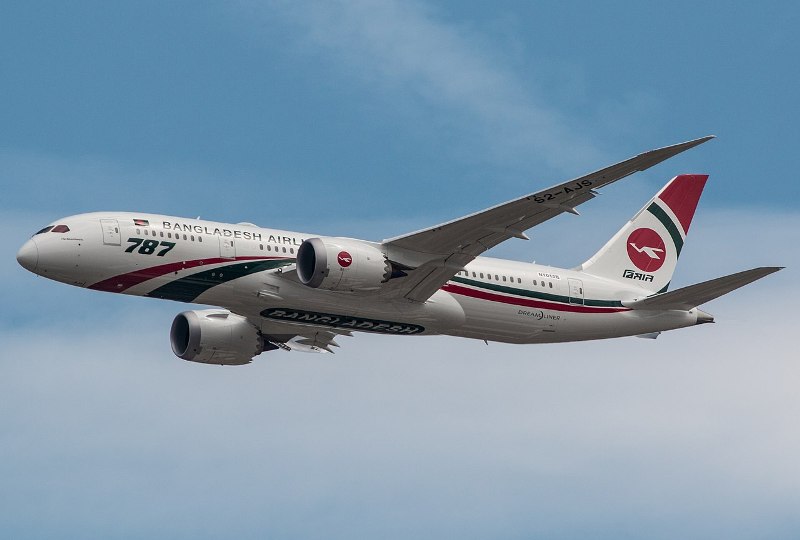 Steve Lynes/Wikipedia
Bangladesh Biman ready to launch Hajj flight from May 31
Dhaka, May 23: The Civil Aviation Authority (CAA) and Biman Bangladesh Airlines are ready to launch the Hajj flight on May 31. State Minister for Civil Aviation and Tourism Mahbub Ali told reporters after visiting Hazrat Shahjalal International Airport on Monday (May 23rd).
The state minister said that Hajj flight is ahead, civil aviation and Biman Bangladesh Airlines are preparing for it. "The Saudi authorities have not yet been able to complete the ancillary work, including the rent of the houses of the pilgrims and the determination of the Moallem. But we believe that Saudi Arabia will finish the job on time."
He said he had talked to the concerned officials of the Ministry of Religious Affairs about launching the Hajj flight at the scheduled time. "They have also made almost all the preparations. We will officially start the Hajj flight on May 31."
Addressing the officials and employees in charge of ground handling at the airport, State Minister for Aviation Mahbub Ali said, "Everyone has to perform their duties properly at the airport. Those on duty must arrive at the airport half an hour before the scheduled time. Must be out after the end of duty. So that we can ensure passenger service."